Hi!
Thanks for visiting my corner of the web!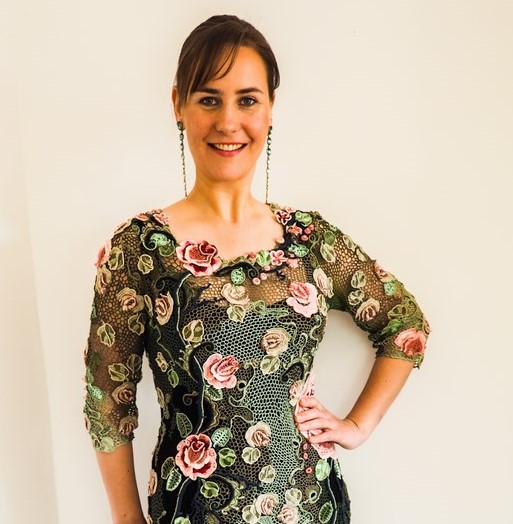 I'm Vytene, a keen crocheter, knitter and embroiderer originally from Lithuania now based in the UK.
My life takes me on many trips and most of the time I travel with my hobby in my handbag 🙂 Hence the name of the blog!
I created 'Hobbyist on the Road' for those who…
…are looking for new inspiration for their next creative project (crochet or embroidery);
…would like to get some advice before starting an Irish Lace, T-Shirt Yarn or an embroidery project;
…or want to learn how to create beautiful items using Irish Crochet technique.
The dress I am wearing in the picture above is my very first attempt at an Irish Lace project…
I really don't know why I started with a big project like that… but now having survived the creative ordeal 🙂 I am here to tell you it's not as daunting or complicated as it seems.
You'll find descriptions of my journey and experience with this and other projects on the blog.
See you there!
If you want to get in touch, e-mail me at hobbyistontheroad@gmail.com