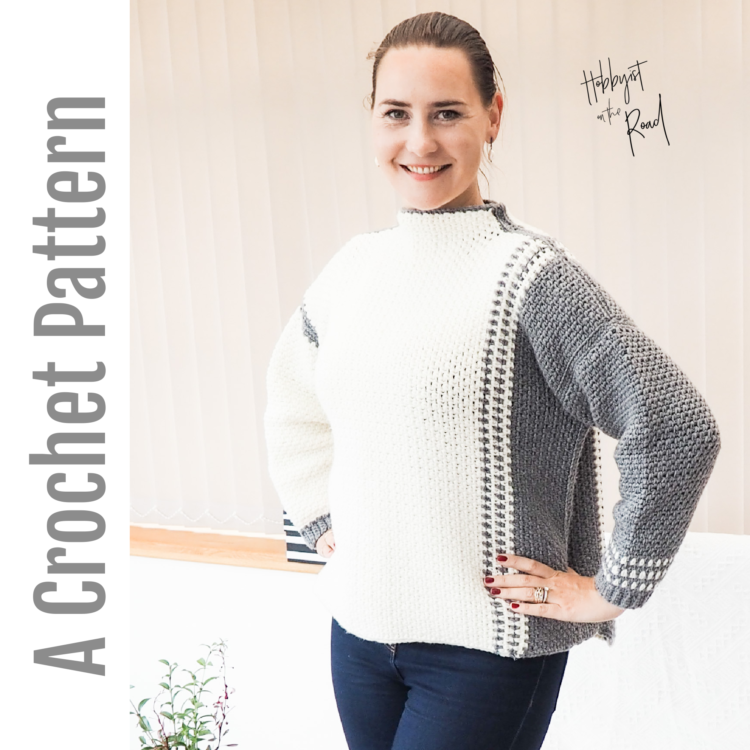 Introducing Lydia's Cozy Sweater Pattern: Your Winter Wardrobe Gem! 🧶
Available on: ETSY | RAVELRY | RIBBLR | LOVECRAFTS | THIS WEBSITE |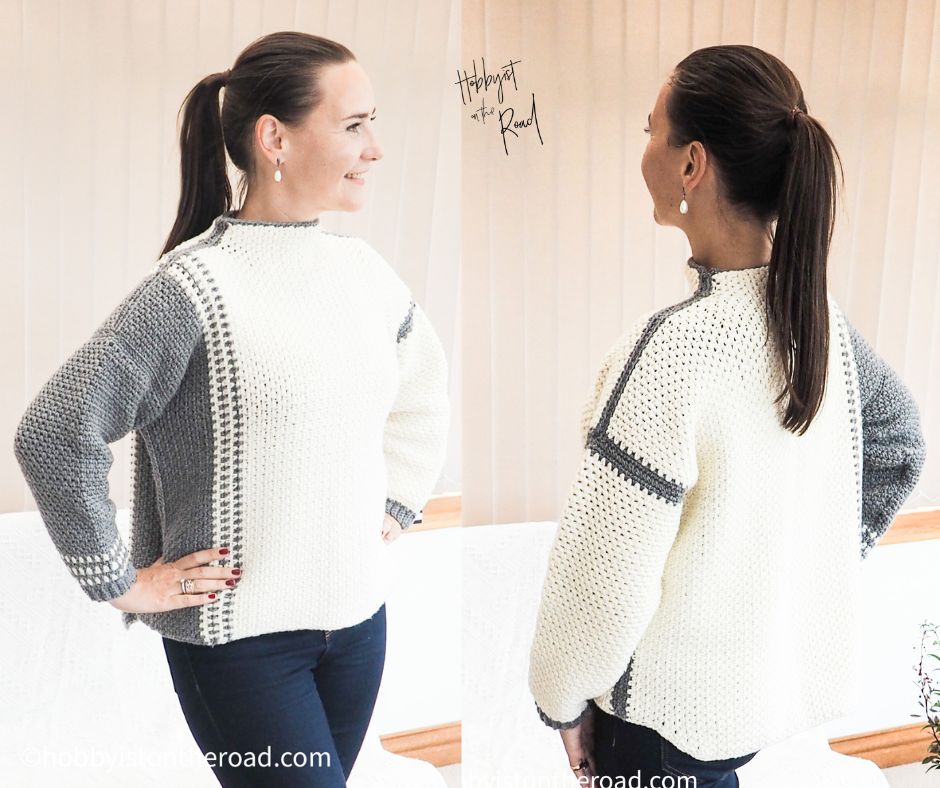 Are you ready to elevate your winter wardrobe to a whole new level of comfort, style, and uniqueness?
Look no further than Lydia's Cozy Sweater – a true gem among crochet patterns that promises to become your favorite go-to project for the chilly season!
Instant Download Bliss
Crafters, rejoice! This instant downloadable PDF pattern is here to save the day – dive headfirst into your next creative adventure.
Whether you're an eager beginner or an experienced hook enthusiast, these step-by-step how-to instructions will guide you effortlessly. And let's not forget the close-up process photos that make every stitch a breeze to follow.
A Design Worth Celebrating
Lydia's Cozy Sweater isn't just a garment; it's a work of art that's designed to make you feel confident, cozy, and oh-so-stylish.
The loose fit ensures comfort without compromising on style, giving you the freedom to move while flaunting a chic silhouette.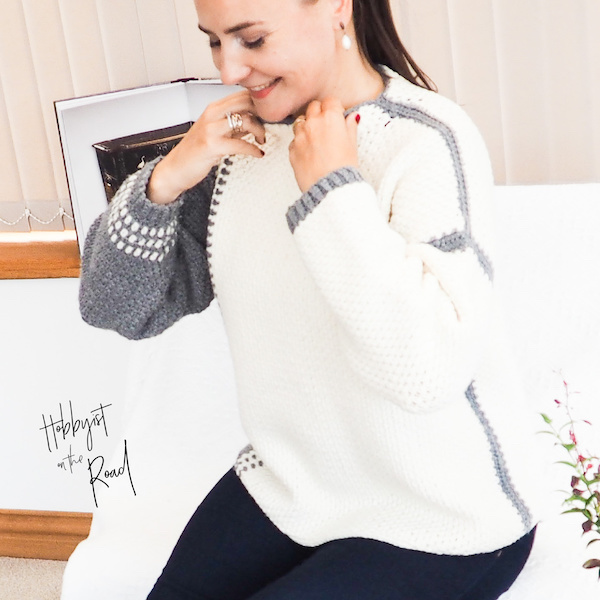 The texture of this sweater? Prepare to be enchanted by the depth and dimension it adds to your creation.
And those sewn-on sleeves? They're the thoughtful touch that takes your sweater from casual to oh-so-stylish.
Crafting at Warp Speed
Let's talk about speed – the kind that takes your crochet journey from zero to stunning in record time.
Thanks to the combination of thick yarn and a 6.5mm hook, Lydia's Cozy Sweater works up faster than you can say "hook and loop."
It's the perfect project for crafters of all levels, from novices to seasoned pros.
Witness the magic as your unique handmade top takes shape at an impressive pace.
Your Pattern, Your Way
I know that every crafter has their favorite online crafting community, and I want everyone to have access to Lydia's Cozy Sweater pattern.
That's why I've made it available on multiple platforms – Ravelry, Etsy, Ribblr, LoveCrafts, and this website.
No matter where you like to connect, create, and share, you can snag this pattern and embark on your crochet journey with ease.
Winter Wardrobe Essential
Say goodbye to grey cold-weather woes and embrace the cozy vibes with Lydia's Cozy Sweater.
Whether you're a seasoned crochet pro looking for a satisfying project or a newbie eager to impress, this pattern is tailor-made for you.
Experience the joy of crafting a beautiful and versatile sweater that promises warmth and style throughout the colder months.
But don't just take my word for it – take a cue from our delighted testers, who can't wait to make another in a different color.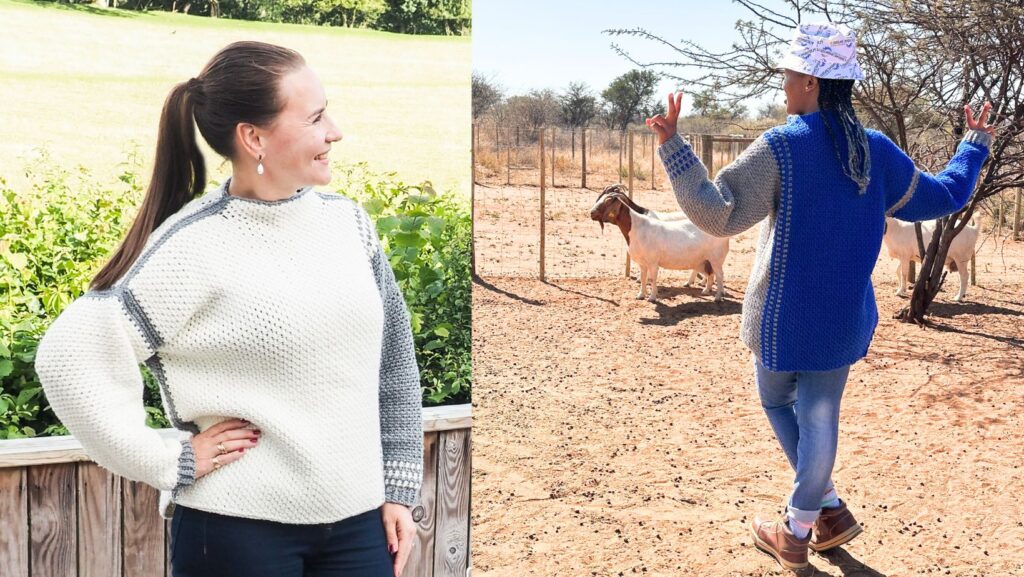 That's right – the love for Lydia's Cozy Sweater is real, and it's waiting for you to join in the fun.
So why wait? Grab your hooks, your favorite yarn, and let Lydia's Cozy Sweater pattern lead you on a crochet adventure like no other.
Create, wrap yourself in comfort, and showcase your unique style with every stitch.
Your winter wardrobe will thank you! 🧶❄️
Get the pattern on:





Create beauty one stitch at a time!
Liked this post?
Pin it for later!