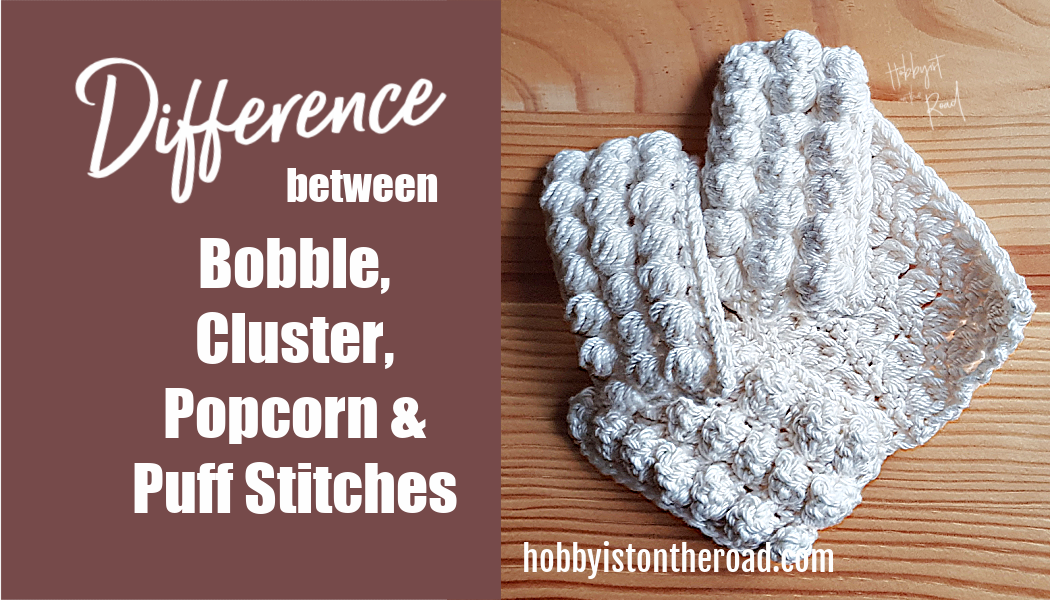 Bobble, cluster, popcorn and puff crochet stitches – are they the same or are they different crochet stitches?
There seems to be a bit of confusion around this selection of four very popular crochet stitches.
In short, the answer is:
No, they are not the same. Bobble, cluster, popcorn and puff crochet stitches are four different stitches.
Here's a short video where I highlight the differences between bobble, cluster, popcorn and puff crochet stitches, showing you how each of them is worked and how they are marked in crochet charts and patterns.
I really hope this video will clear up some questions you may have about these four textured stitches.
I think it is important to be able to identify which stitch is which just by looking at it, because in charts and patterns I notice inaccuracies, where a stitch can be called are popcorn stitch, while in fact, the picture of a finished item is clearly crocheted using a bobble stitch.
If you need more practice, below I have uploaded four videos where I show you how to crochet each stitch separately.
Bobble Stitch
Cluster Stitch
Puff Stitch (2 Variations)
Popcorn Stitch
I hope you found these videos useful.
As with any crochet stitch, you might come across variations on these basic stitches, but I think if you know the basics, it will be so much easier to understand those variations and achieve desirable results.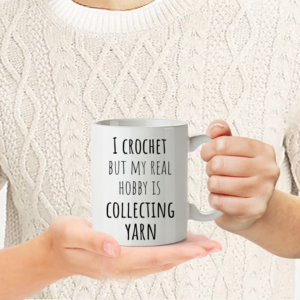 Create beauty one stitch at a time!
Liked this post? Pin it for later!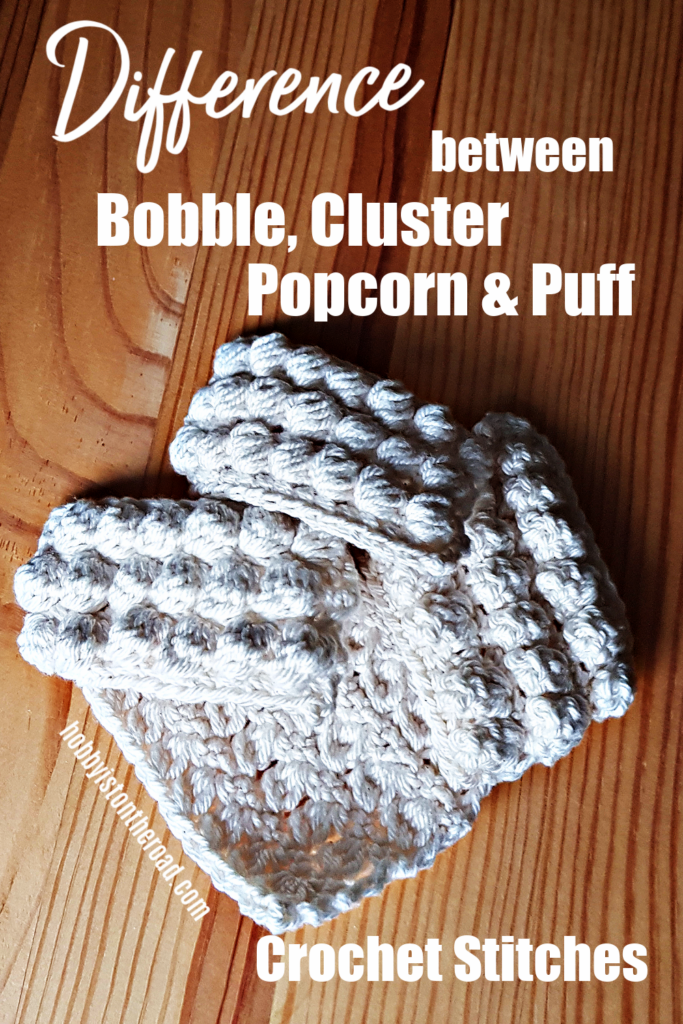 If you find it hard to focus on one crochet project at a time and complete it, then join our Weekly Crochet Focus Facebook Group. We help each other complete those crochet WIPs! Click HERE