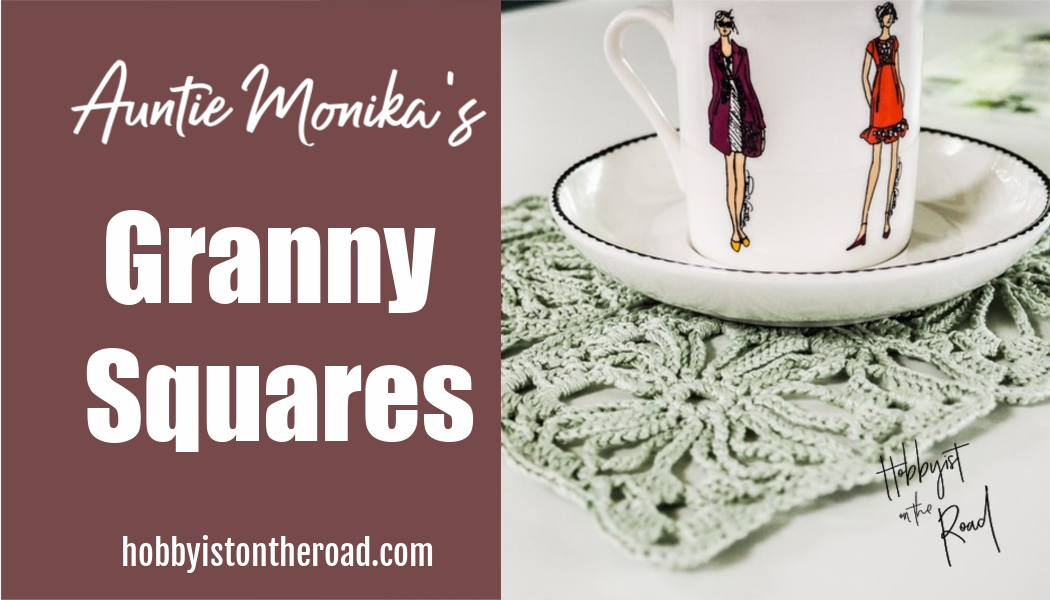 A little story about this granny square pattern, which I have called Auntie Monika's Granny Squares.
A couple of years ago, I inherited a couple of small handmade items when my Auntie Monika passed away. Among them, there was a set of crochet granny square napkins with a table runner. They were made from a very simple, crude-looking thread.
The set was lying there peacefully in my cupboard until one day I came rummaging around looking for some napkins for my glass dining table.
At first, I couldn't find anything suitable, but then I noticed Auntie Monika's set of granny square napkins…
I picked them up and thought to myself they will have to do for now until I find something better…
…and placed them on my glass table.
Suddenly, an unexpected transformation!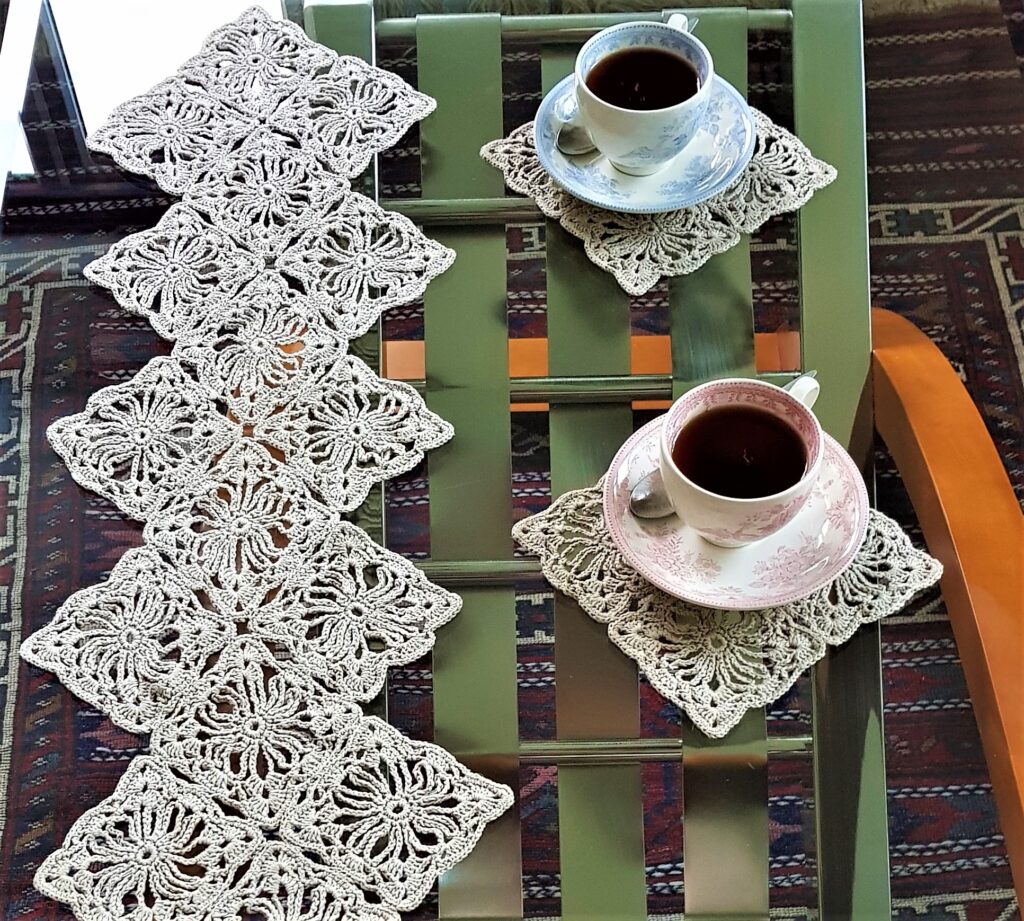 These granny square napkins transformed from something ordinary-looking, something I had seen a million times before, to unique table decor enhancing my contemporary and somewhat eclectic setting.
And it didn't matter that the napkins were about 50 years old, made from the crudest thread you could find.
Suddenly, from an interim fill-in item, Auntie Monika's granny square napkins transformed into something I absolutely love!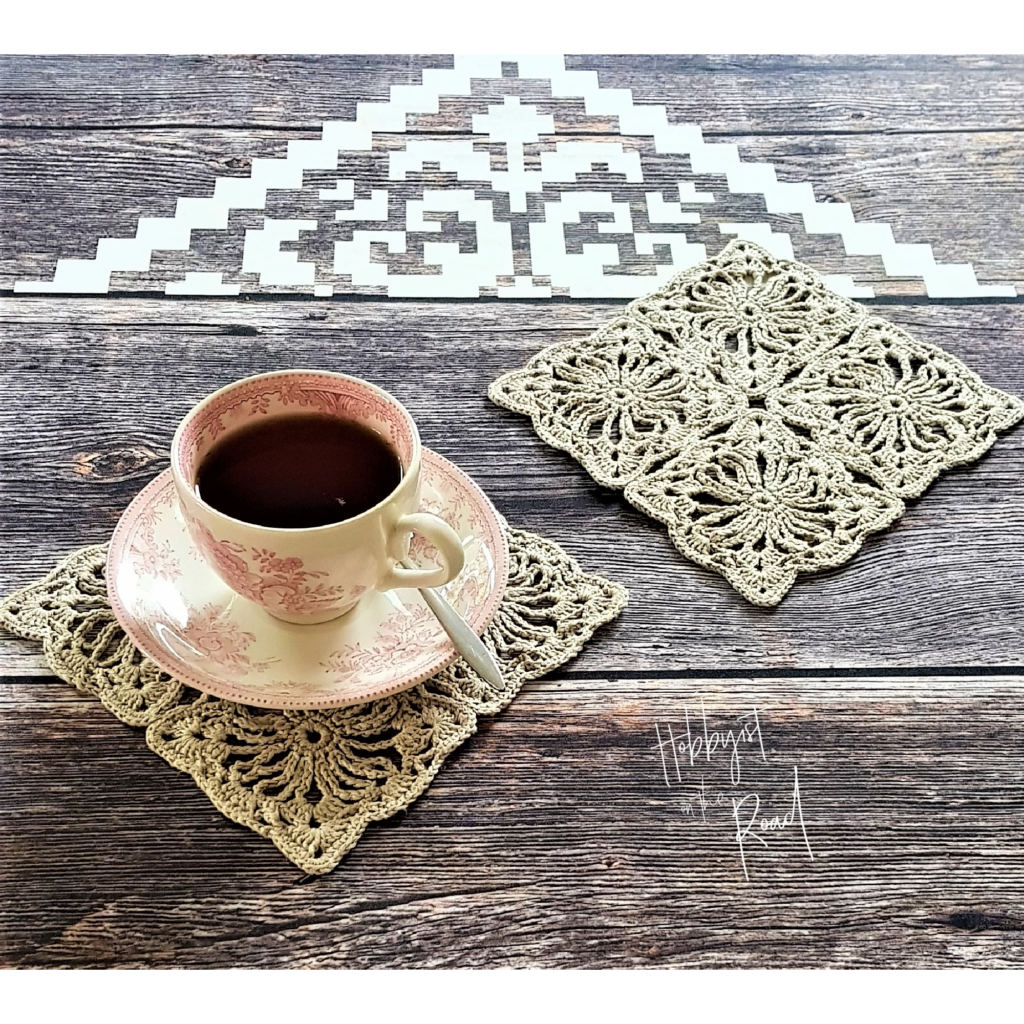 I use them on my glass dining and coffee tables, I use them in my caravan. I use them as napkins for coffee cups as well as for placing hot items such as coffee pots or hot serving bowls.
And a huge bonus to all this experience is that every time I pick up the napkins, I spare a little thought to my auntie Monika, who crocheted these delightful napkins all those years ago.
My auntie didn't leave the pattern. In fact, crochet and knitting was something she did but didn't really talk about. For people of her generation, it was something ordinary, something everyone could do, like cooking a meal or weeding one's garden.
But I think, these delightful granny squares deserve to be shared with the world!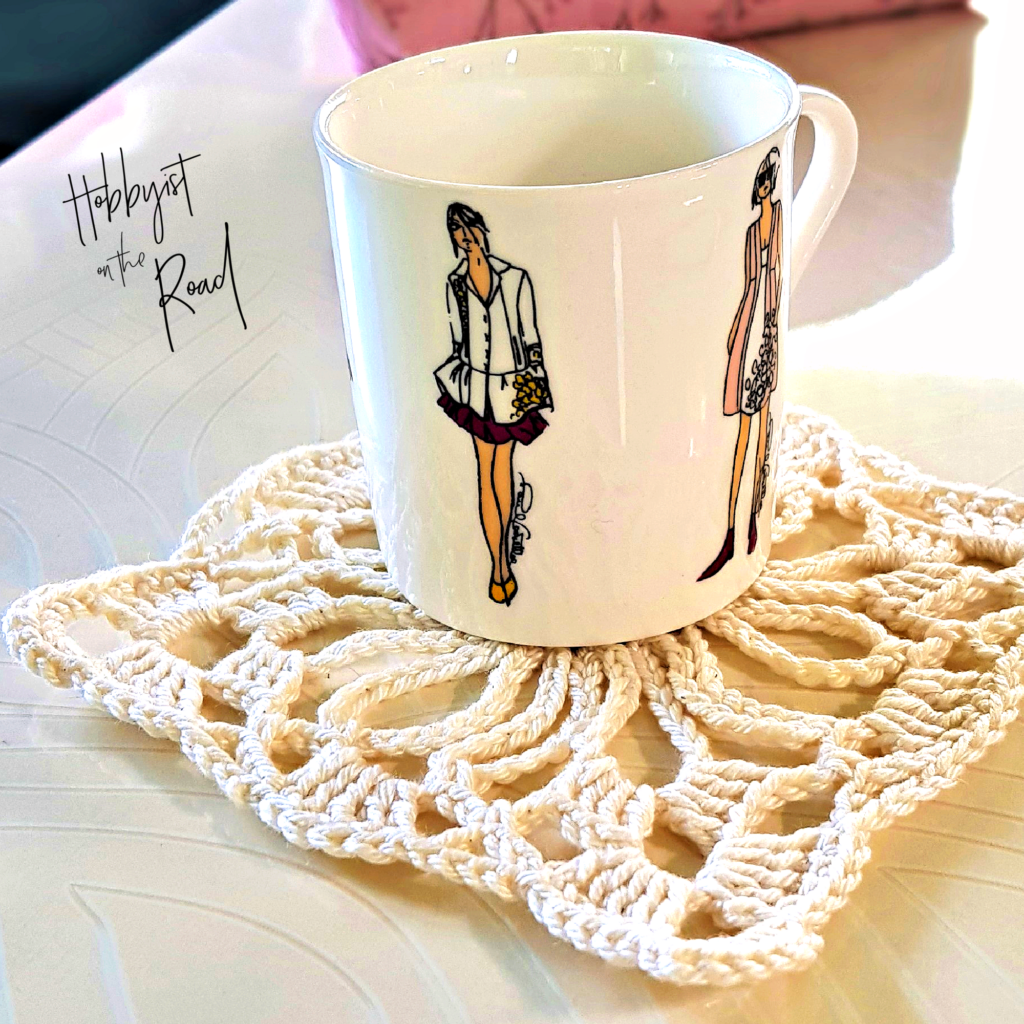 So I reverse-engineered the pattern, wrote it down, took lots of process pictures and am happy to say the pattern is available now! Click HERE.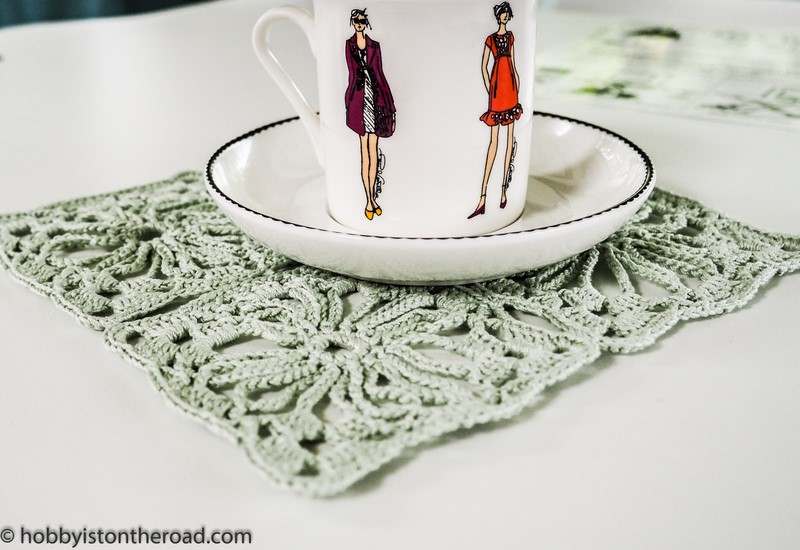 These granny square napkins are so quick and easy to make. Plus, as any granny square, they have lots of potential uses!
For Step-by-step instructions downloadable PDF pattern:



Create beauty one stitch at a time!
Liked this post?
Pin it for later!