Here's a review of Baltic Vibes Hat & Cowl patterns.
You can get the pattern on
Ravelry HERE | Etsy HERE | Ribblr HERE | This Website HERE
Design Inspiration Review
With this pattern I continue to celebrate my Lithuanian heritage, a beautiful country by the Baltic Sea.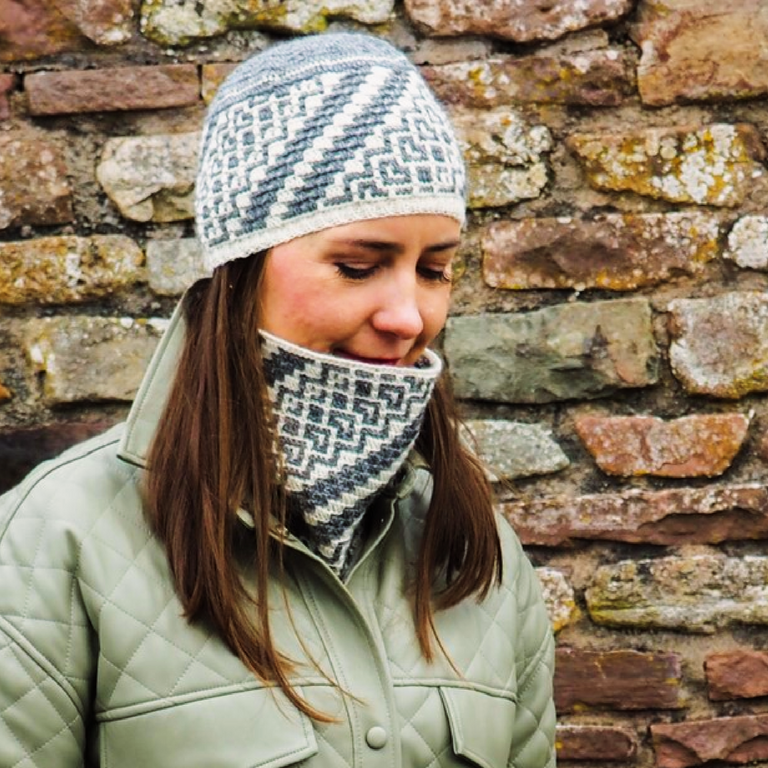 I often get inspiration from traditional Lithuanian weaving and embroidery designs, as well as other traditional crafts and try to create variations for a contemporary wardrobe and home. Some of my designs and patterns even get to see the light of day!
My Baltic patterns series also includes Baltic Flowers Fingerless Gloves and Cowl, Baltic Sun Fingerless Gloves and Earwarmer, Baltic Vibes Cushion Cover, Baltic Vibes Coaster and Baltic Blooms Coaster patterns.
Technique Review
This hat and cowl pattern uses mosaic crochet technique, which lends itself beautifully to timeless traditional designs.
If you have never crocheted in mosaic technique before, this is a good project to dip your toes in.
The pattern document includes special photo tutorial for mosaic crochet beginners, and has detailed step-by-step instructions, explanations, charts and videos to help you successfully complete this project.
Also there are no complicated special stitches, all you need to know to successfully crochet the Baltic Vibes Hat & Cowl are the most basic crochet stitches – chain, single crochet, double crochet and slip stitch.
Tools and Materials Review:
3mm hook
Two contrasting colour yarns (TIP. The pattern will look best when there is high contrast in colours.)
Weight: 4-ply (also known as fingering, sock or baby yarn), 50g (1.8oz)/210m (230yds).
Yarn used here: DROPS Flora 50g skeins 100% wool.
I got the yarn HERE
It is also available on Amazon HERE
If you have a different yarn that you would like to use, watch this short video on how to substitute yarn for crochet projects.
Colour Review:
In mosaic crochet patterns we usually work with two colours. If you want the pattern to stand out, use high contrast colours, such as white and dark grey as in my case.
See other colour combinations from some of my testers here: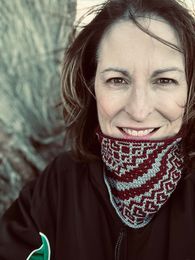 Linda chose a wine/grey colour combination.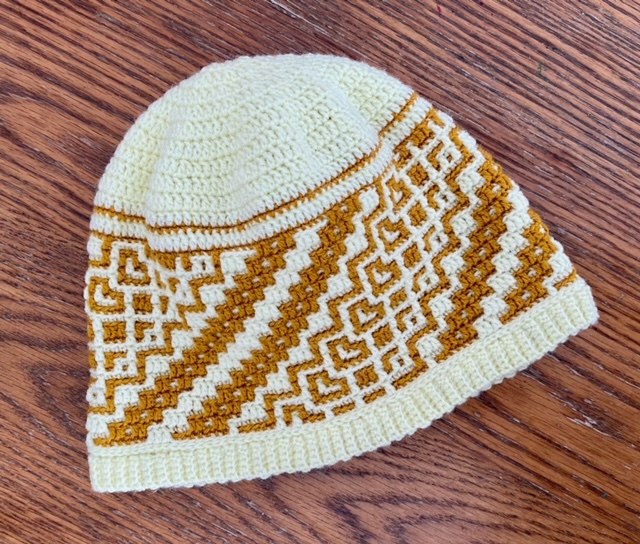 Gayla's choice was gold/white combination.
Louise, in the meantime, decided sky blue and white would look best for her: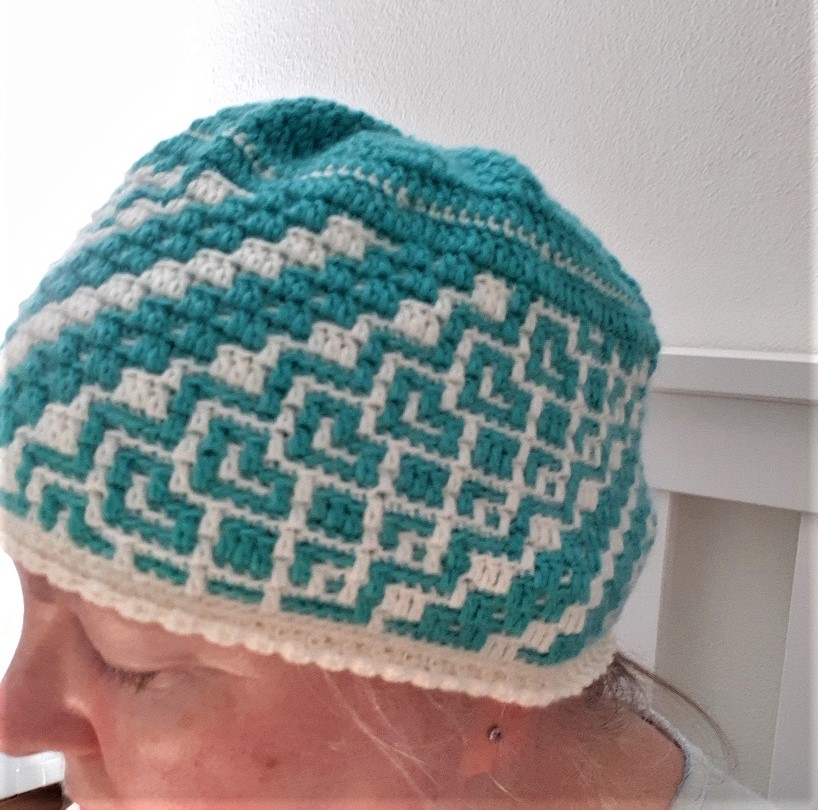 But if you want to create a very subtle textured look, you may consider using pastel colours, like Kathleen did here: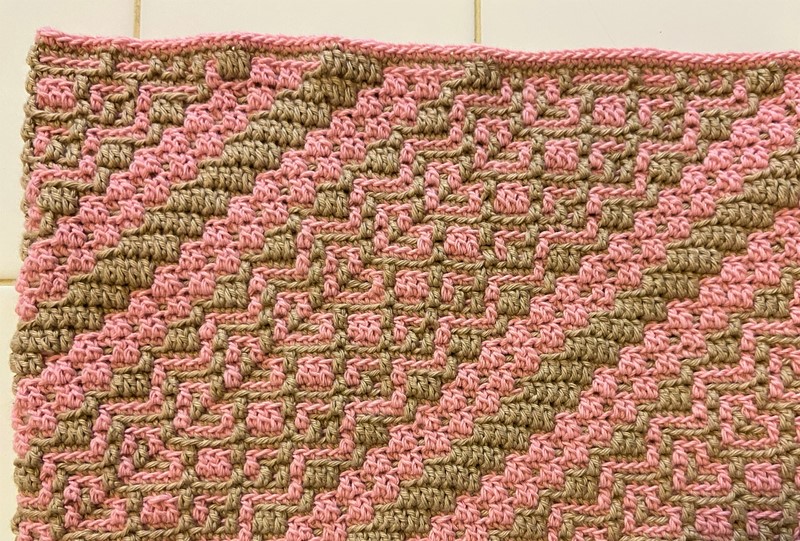 As you can see, the choice of colours and their combinations lends the pattern a totally different look and feel.
So what colour combinations will you go for? Is it something very classic like black and white, or something totally unexpected?
Let me know!
Get the Baltic Vibes Hat & Cowl pattern on:




I hope this short Baltic Vibes Hat & Cowl Pattern review was useful. 🙂
Create beauty one stitch at a time!
Like this post?
Pin it for later!