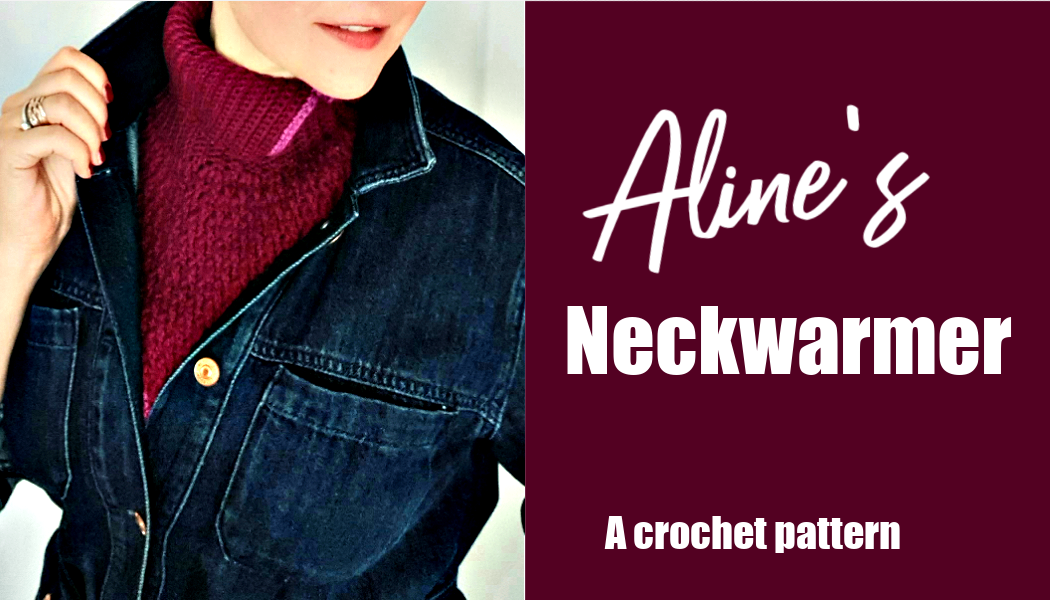 Aline's Neck Warmer pattern design came about for practical reasons.
You can get the pattern here on: ETSY | RAVELRY | THIS WEBSITE |
While I love a straightforward cowl like this one, and wear mine very often, I found that whenever I have a V-neck top on, my chest gets somewhat chilly.
So to solve this problem, I simply created a dicky-like Aline's neck warmer, with a triangular bib in the front, which will cover the chest without adding any bulk to an outfit.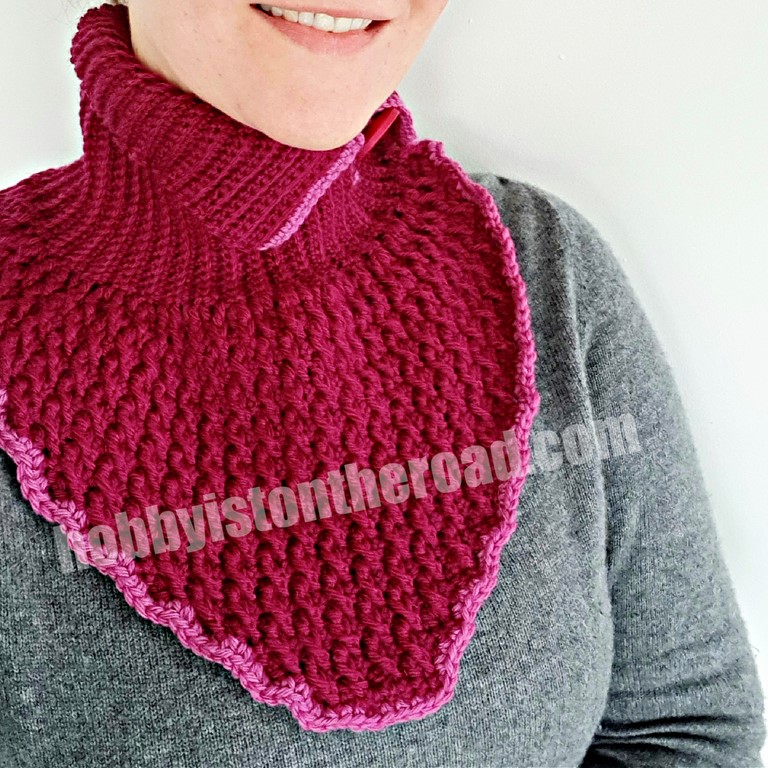 I intended this dicky-like neckwarmer to be worn only under other garments. I am wearing it on top of my sweater in the above picture only for demonstration purposes.
This very soft and luxurious-looking Aline's neck warmer can be worn instead of a scarf under a coat, a jacket or a blazer or as a pullover imitation paired with V-neck tops.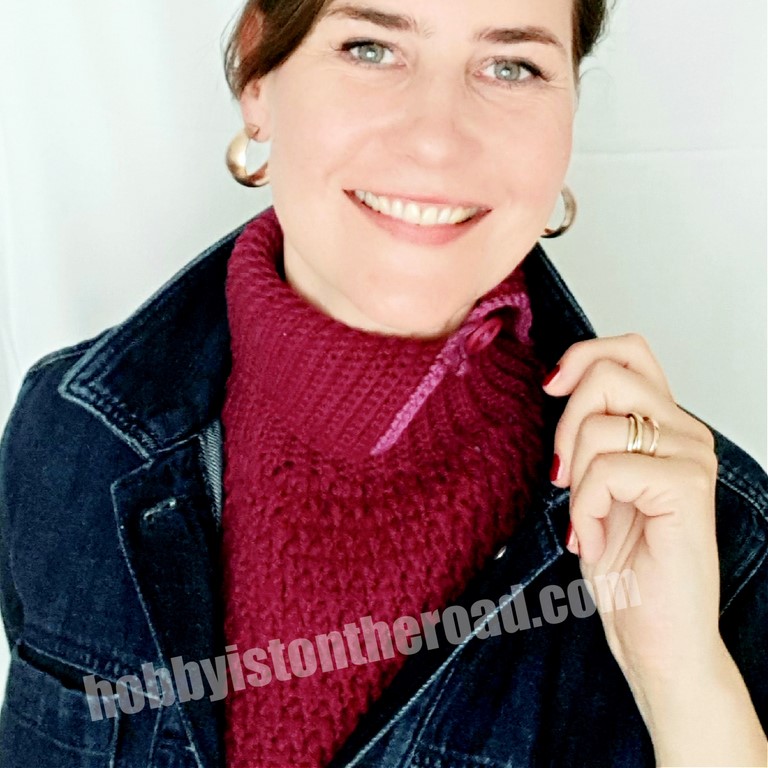 I like wearing mine under my jeans or leather jackets, because I normally keep the first few buttons open and need my chest to stay cosy.
Quick project
This is a very quick project worked with 5mm and 6mm hooks.
I chose superwash classic wool 3.52oz (100g)/ 219yds (200m) yarn.
I used soft, machine washable Ella Rae yarn, but any equivalent will do (check that the yardage is the same or similar).
You can easily adjust the pattern even if you do not have the right weight yarn. If you decide to go for a chunkier yarn, you will simply reduce number of stitches.
One of my pattern testers did exactly that, see image below. I love how a thicker yarn shows off that Alpine stitch!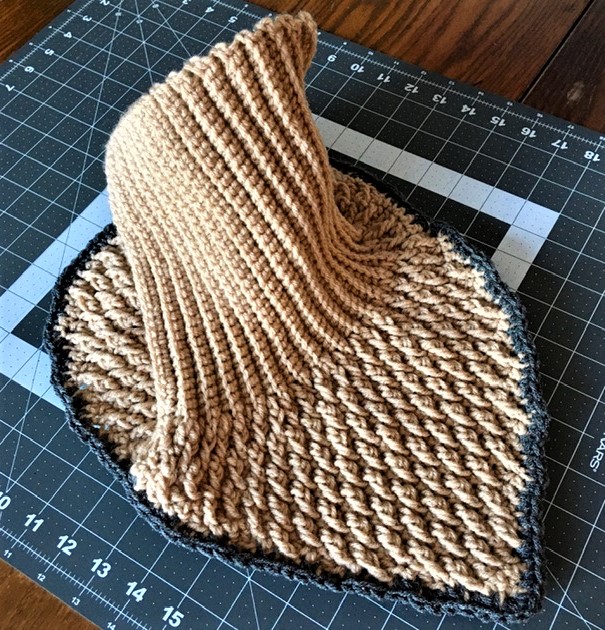 With a finer yarn you will have to increase the number of stitches to achieve the size you want.
I included size increase/decrease explanations in the downloadable pattern, tehy are very easy to follow.
I originally created Aline's Neck Warmer with a slit in the turtle neck and a button fastening. But it seems a lot of people prefer a full turtle neck without a slit. A family member asked me for a cowl like this, but with a full turtle neck. I really love how it turned out in this light blue colour (see picture below).
You can see that it is a bit loose on me as it is a larger size than the cherry one above.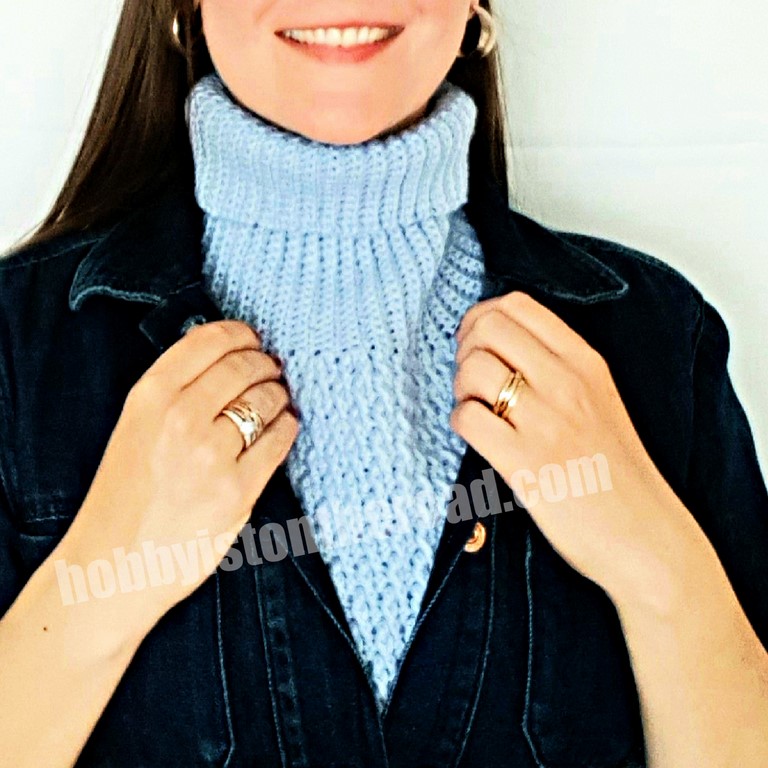 Get instantly downloadable Aline's Neck Warmer Pattern HERE:



Create beauty one stitch at a time!
Like this post? Pin it for later!