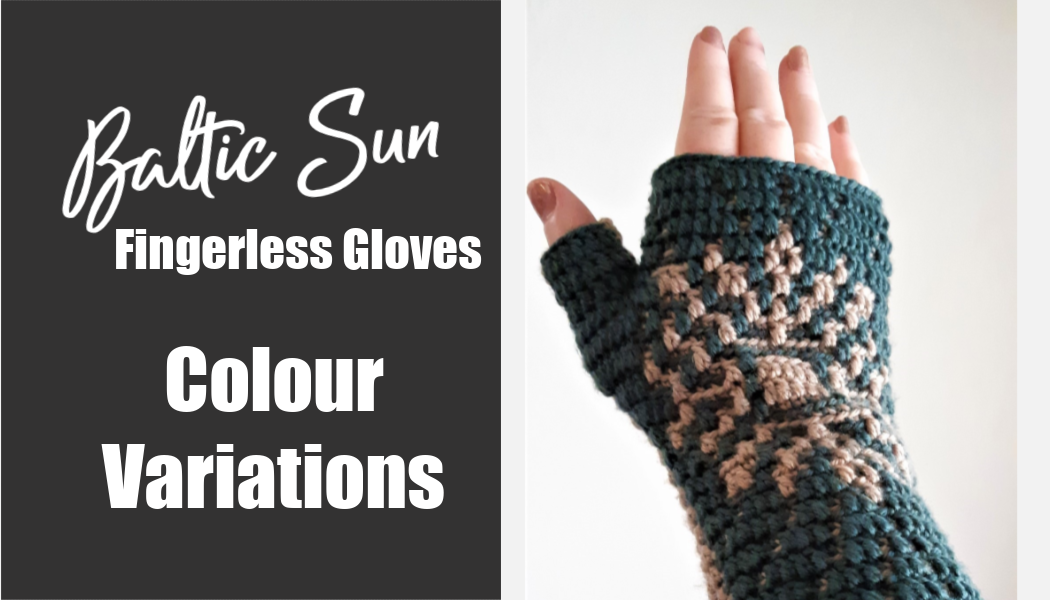 You may have seen that the Baltic Sun Fingerless Gloves pattern is live! Yay!
You can get it here on: ETSY | RAVELRY| THIS WEBSITE | LOVECRAFTS
I thought I'd show you some Baltic Sun colour variations created by some of those who have tested this pattern.
I love how colour completely changes the look and feel of an item.
In the original Baltic Sun Fingerless Gloves and Earwarmer Design I used grey and yellow colour combination
You can get the yarn HERE.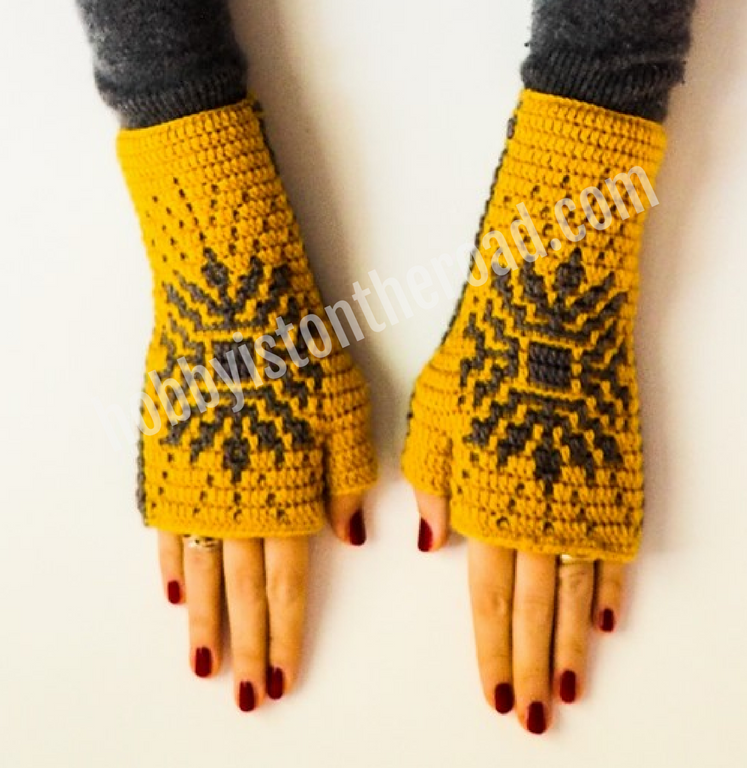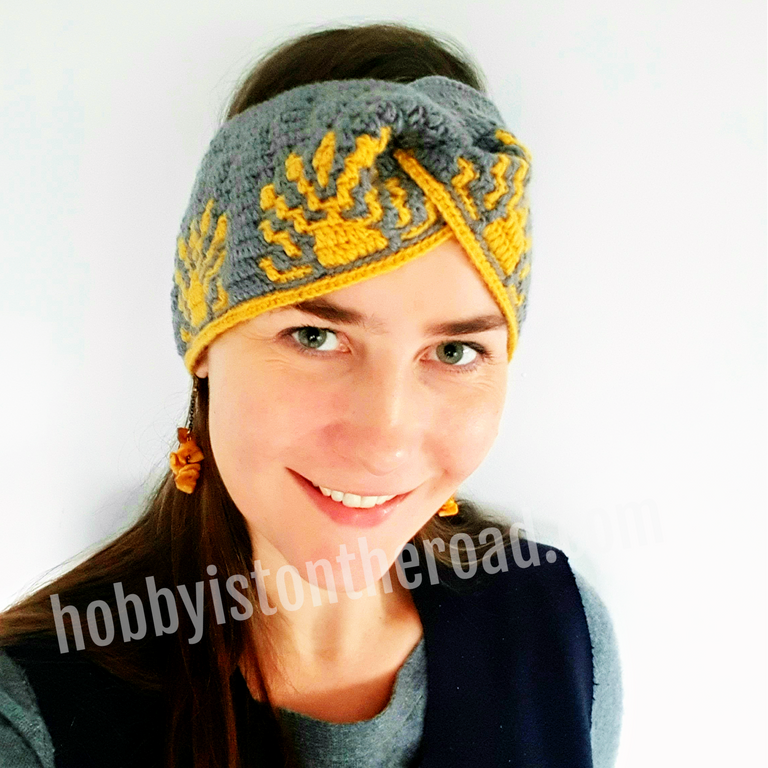 Most of those who tested the pattern for me went for completely different colour combinations.
As you can see in the photos below, the colour totally changes the look and feel of a design.
Royal Blue – Cream
@gayla_bjork chose this beautiful royal blue for the sun and palm-side background elements of the design. She matched it with a cream colour to finish the classy look. It seems that these fingerless mitts will go with so many outfits!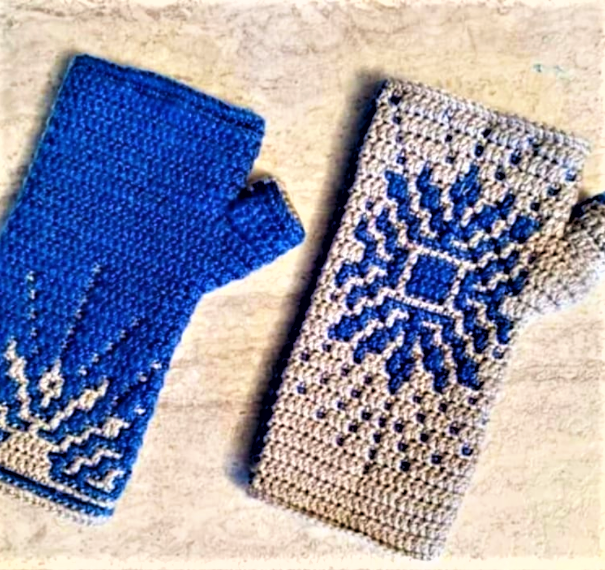 Sage green – sand
For her gloves Louise picked this beautiful sage green colour and paired it with the neutral sand/cream shade. Sage is also one of those colours that can be easily paired with almost any colour.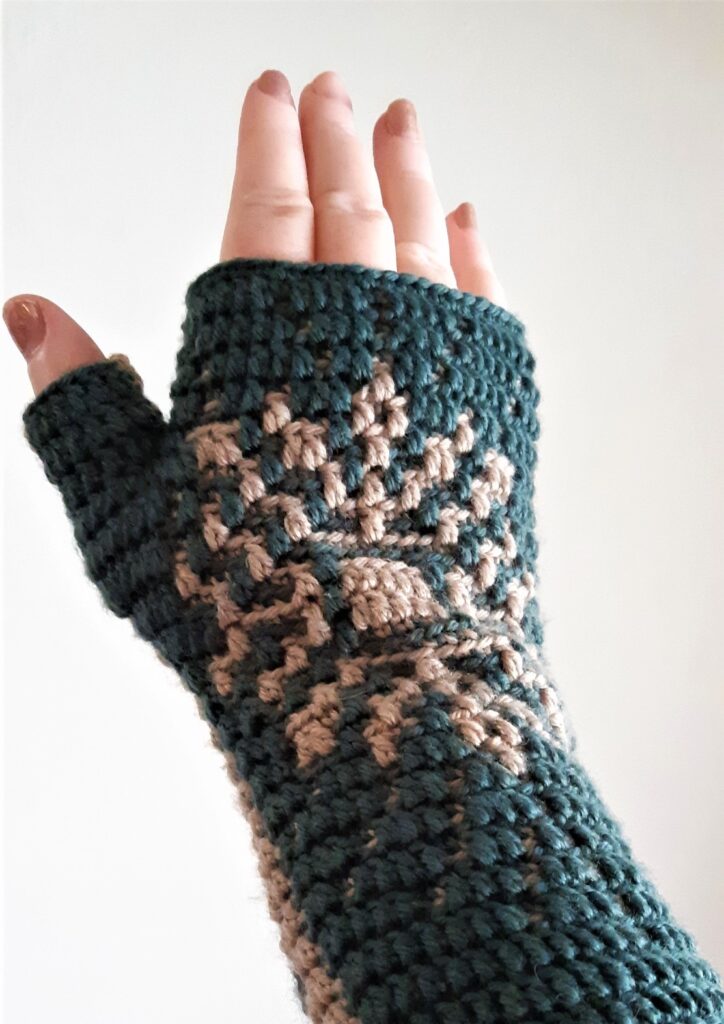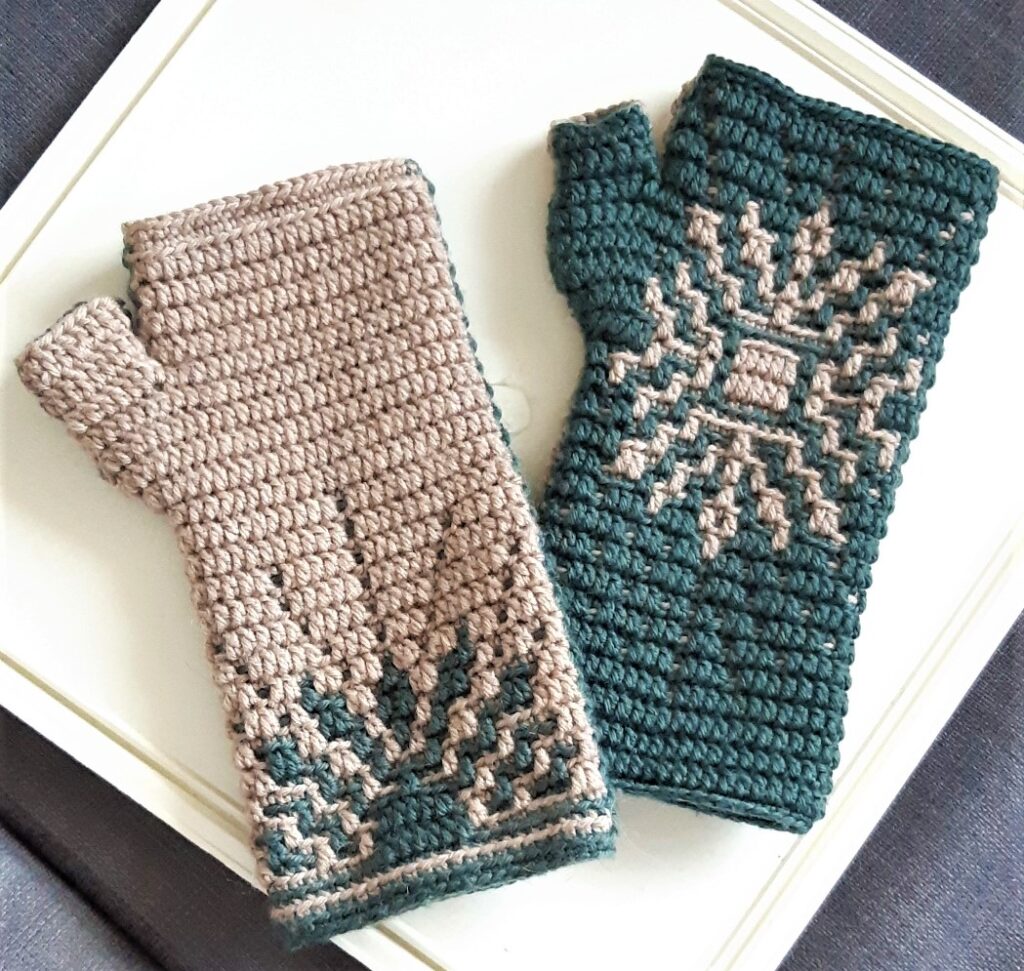 Navy Blue – White
@kylli_s chose to crochet the gloves using the timeless navy blue/white colour combination.
I think this colour combination never goes out of fashion, and, it makes a lot of sense to have a few blue-white accessories (or maybe even clothes) in our wardrobes.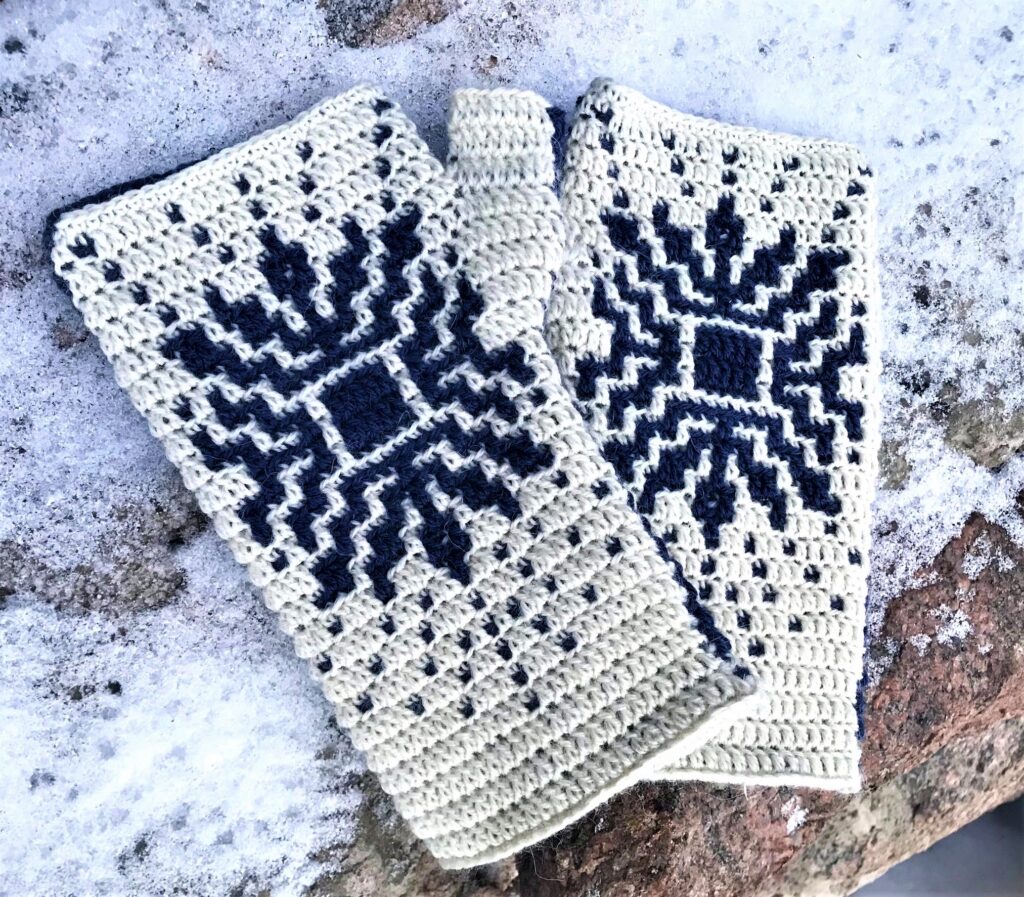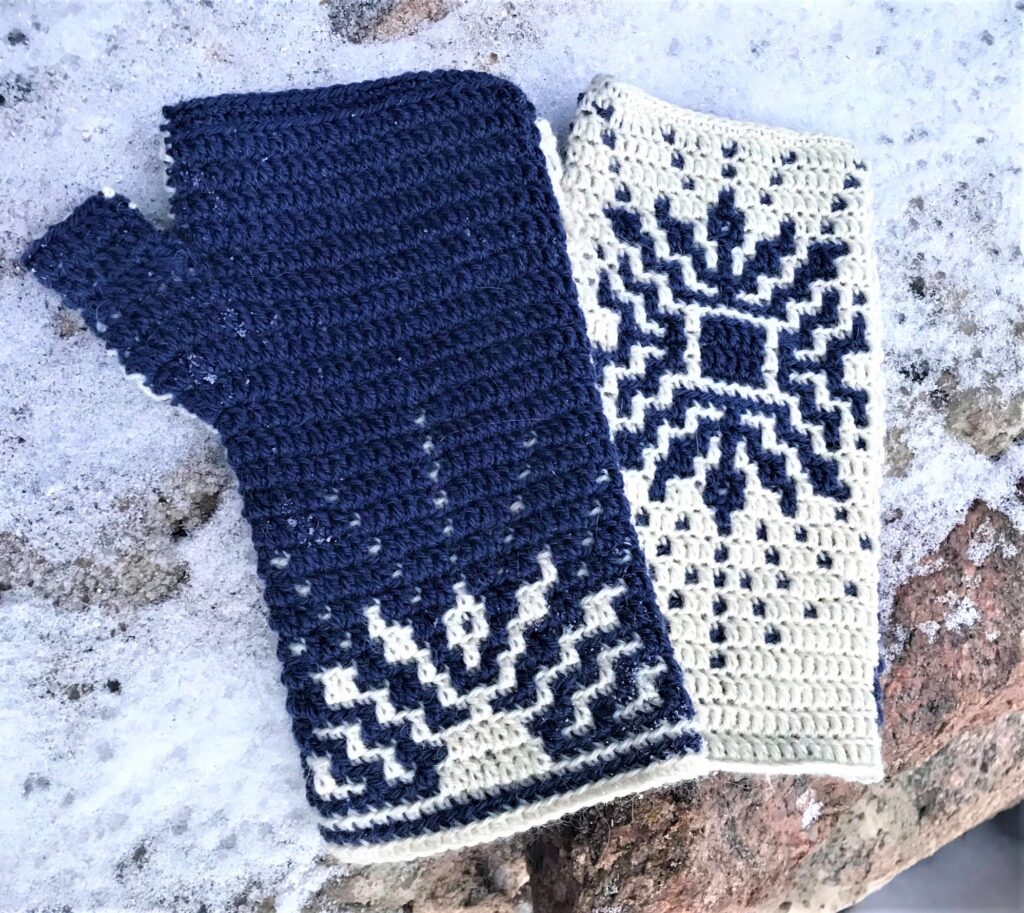 It seems to me that the design benefits a lot from reversing the colours on the top and the palm-side.
I personally love this technique of reversing the colours because this gives the design versatility without overcomplicating it. Plus, when you use this colour reverse technique for the second accessory such as the earwarmer, the finished look feels less matchy-matchy and more effortlessly organic.
You can get the Baltic Sun Fingerless Gloves & Earwarmer Pattern HERE:



Create beauty one stitch at a time!