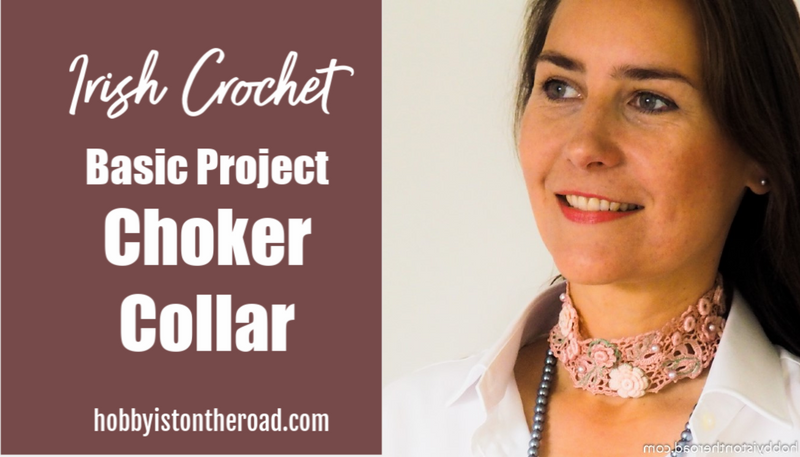 This crochet choker collar started out as a request from some crocheting friends of mine, who have never tried Irish crochet technique before. They asked for a small and simple Irish lace project so as to understand how this crochet technique works.
So after looking through the options available, I created a small basic Irish lace project – a crochet choker collar.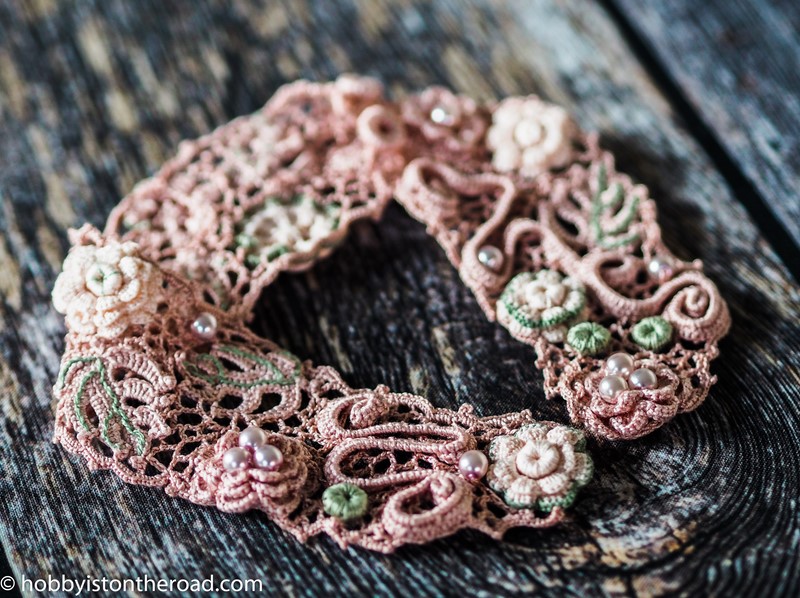 This project involves only a few basic Irish crochet motifs and, as Irish crochet projects go, is quick to make.
The skill level: elementary. All you need to know is Ch, SC, HDC, DC, and Sl St.
With this crochet choker collar project, I wanted to show you that even if you use the most basic of crochet motifs and stitches, you can still create something gorgeous in Irish crochet technique.
In fact, after looking through thousands of pictures online, I keep coming back to the same conclusion – more complicated motifs don't equal better-looking items.
A lot depends on the materials used and the design decisions taken. Plus how you match your crochet accessory with other items in your outfit is also very important.
Materials I used for this crochet choker collar project:
0.6mm hook for the motifs (flowers, leaves, etc.)
0.5mm hook for the lace
You can buy small size hooks HERE
Yarn for the motifs:
N8 Retors d'Alsace DMC, you can get it from Casa Cenina
Threads & Yarns – DMC – Retors d'Alsace #8
Egypto 16 for rose variation 2, you can get it from MAFIL HERE
Yarn for the lace:
N12 Retors d'Alsace DMC, you can get it from Casa Cenina
Threads & Yarns – DMC – Retors d'Alsace #12
You can use any size of yarn and hook, but keep in mind that the larger the hook and yarn size, the larger and chunkier your choker will be.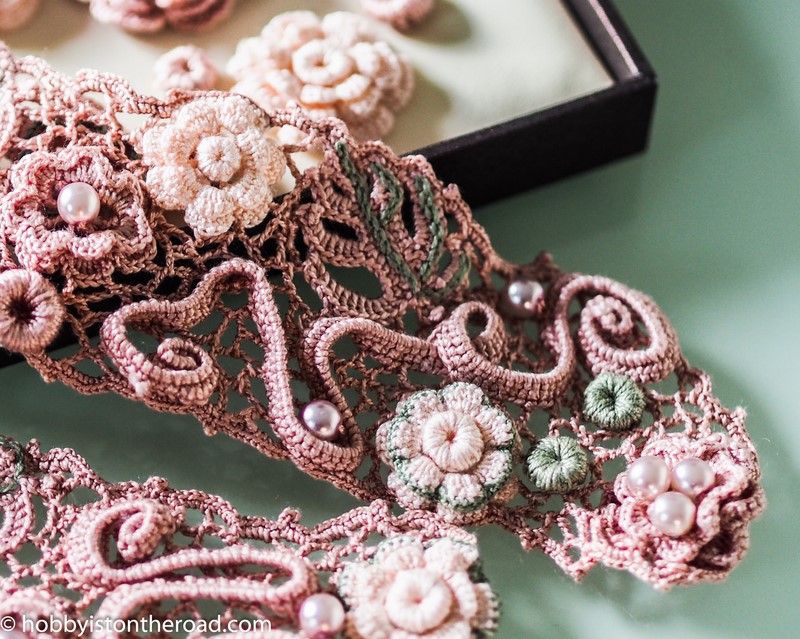 Do you want a pattern tutorial for this choker collar?



This crochet choker collar will make a perfect accessory for your own outfits or a unique gift for those who appreciate handmade items.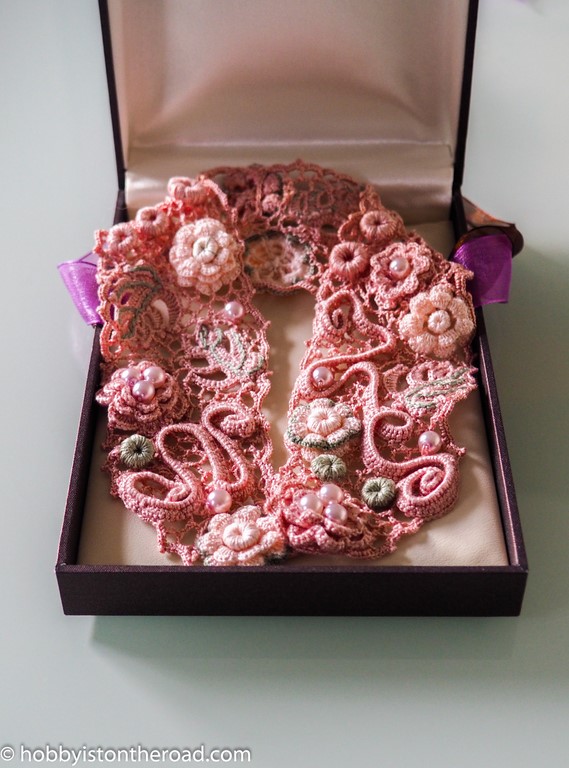 Here are a few ideas on how to wear your crochet choker collar:
Wear it together with a pearl necklace or another color-coordinated piece of jewelry.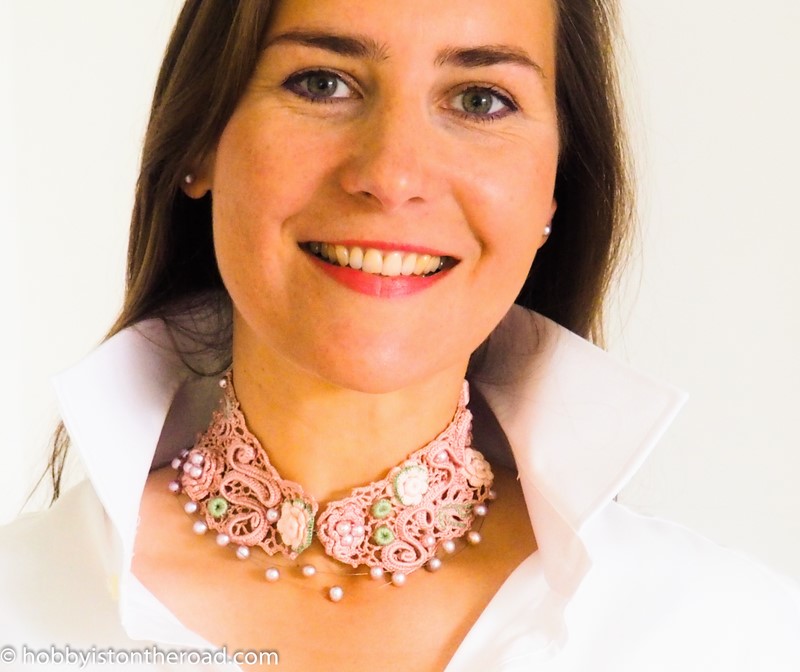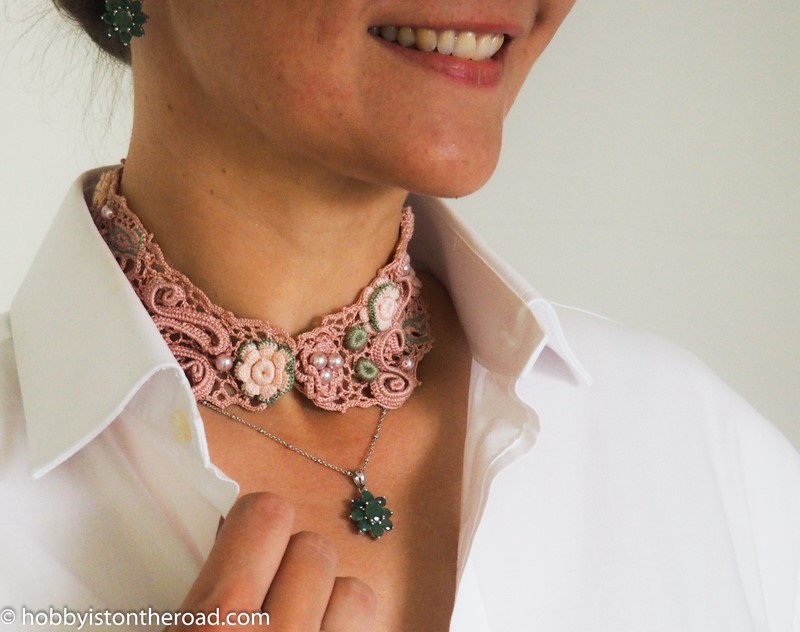 2. Wear it with a long string of pearls and turn the choker around so as your 'back' would become your 'front':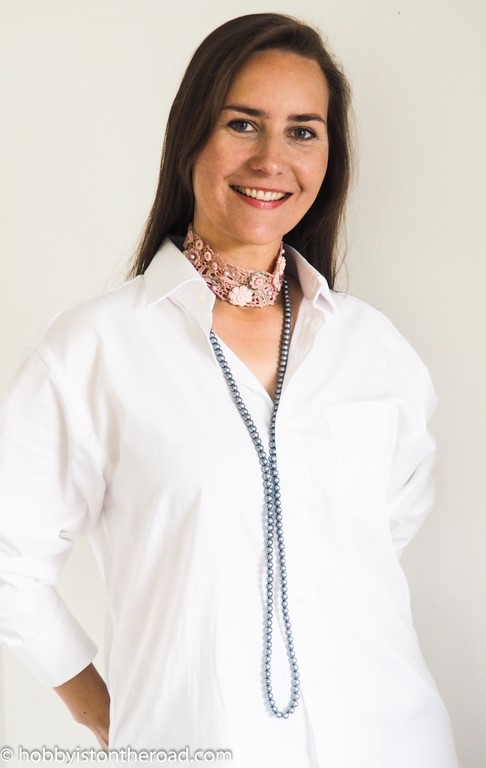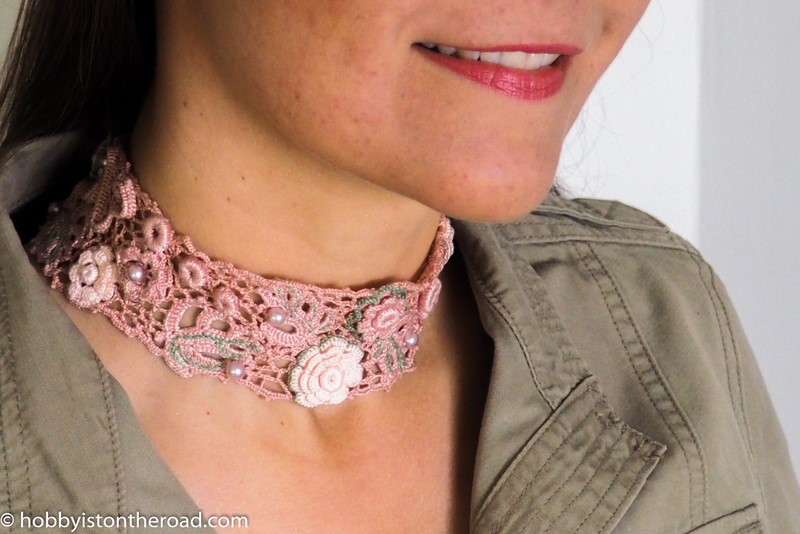 3. Wear it as a bracelet: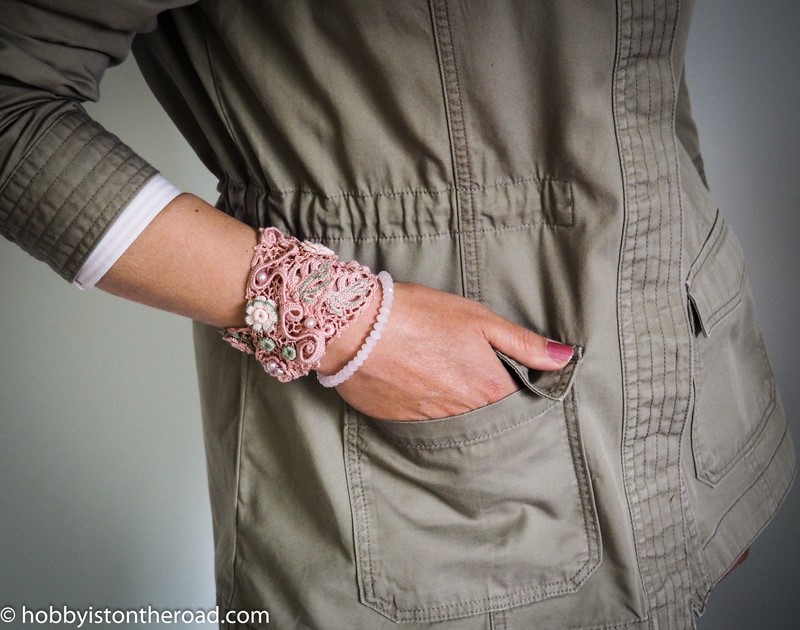 4. On a cooler day, you could also wear the choker on your shirt collar: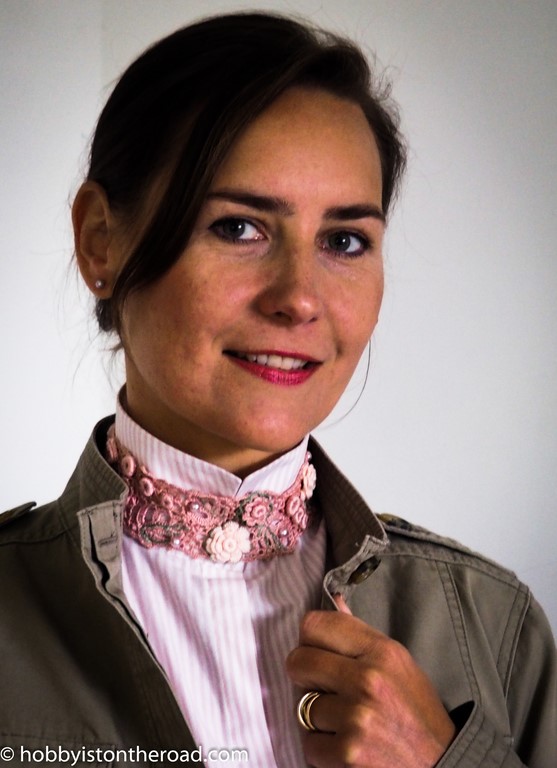 5. Another variation that could be possible but may require some adjustments is wearing it as a hairband. But for that, we would have to think of a way of fixing it to the hair.
To learn how to crochet this choker collar in Irish lace technique, get a downloadable PDF Pattern:



Create beauty one stitch at a time!
Liked this post?
Pin it for later!