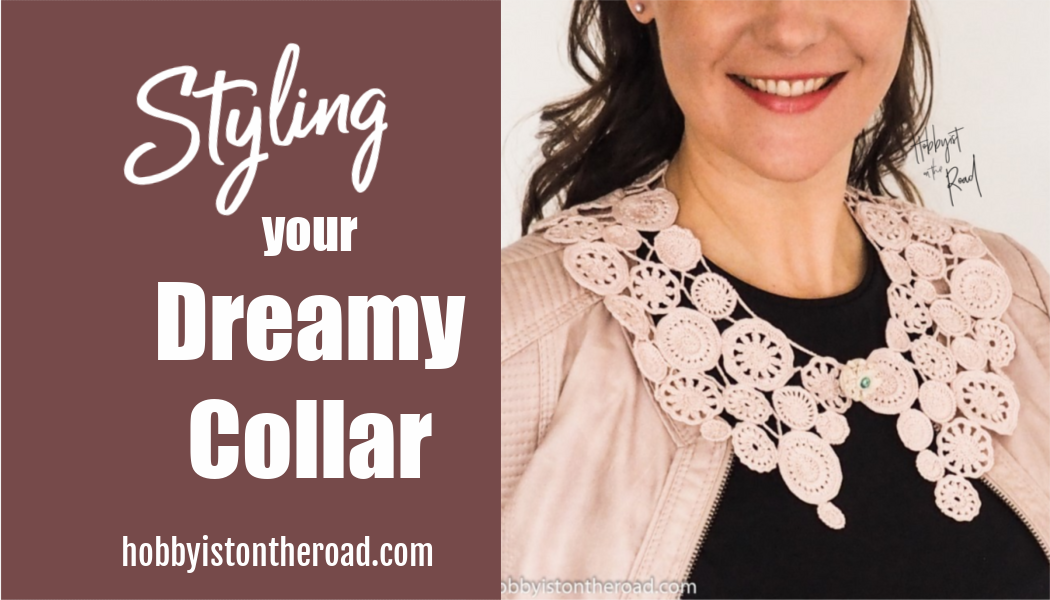 I have recently completed a very detailed crochet CAL pattern for my Dreamy Collar with a vintage feel and a contemporary look.
I thought I'll show you some ways I am going to style it, so as to give you an idea of how it could be worn.
Did you know that removable collars like this are back in fashion in 2021? Although I don't think they ever went out of fashion in the crochet world 🙂 🙂 🙂
How to wear your Dreamy Collar.
Play with contrasting colours. If your collar is light, then wear it with a dark blouse or shirt.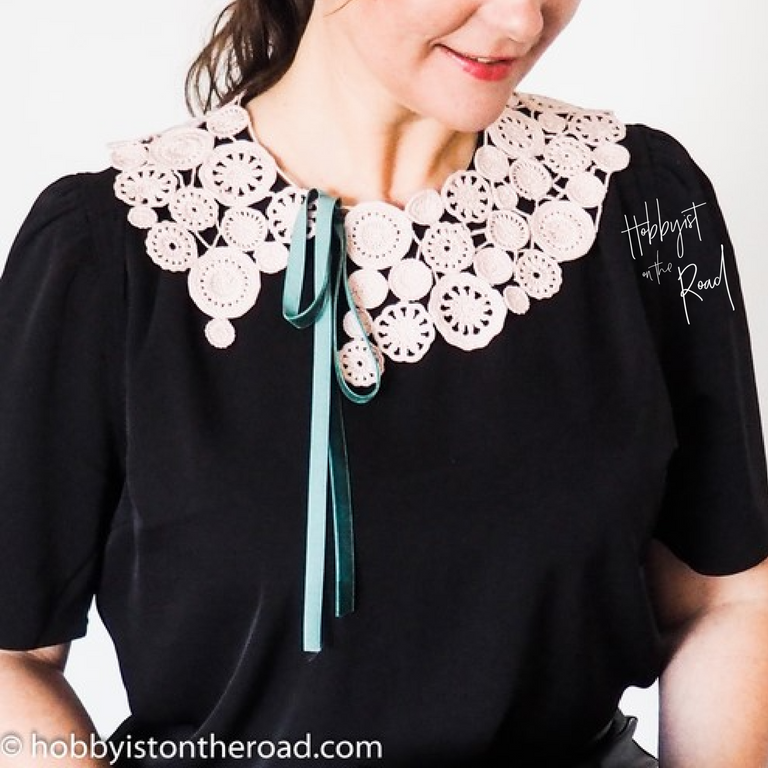 You can tie the collar up on the side, like in the picture above, or centered in the front, like in the picture below.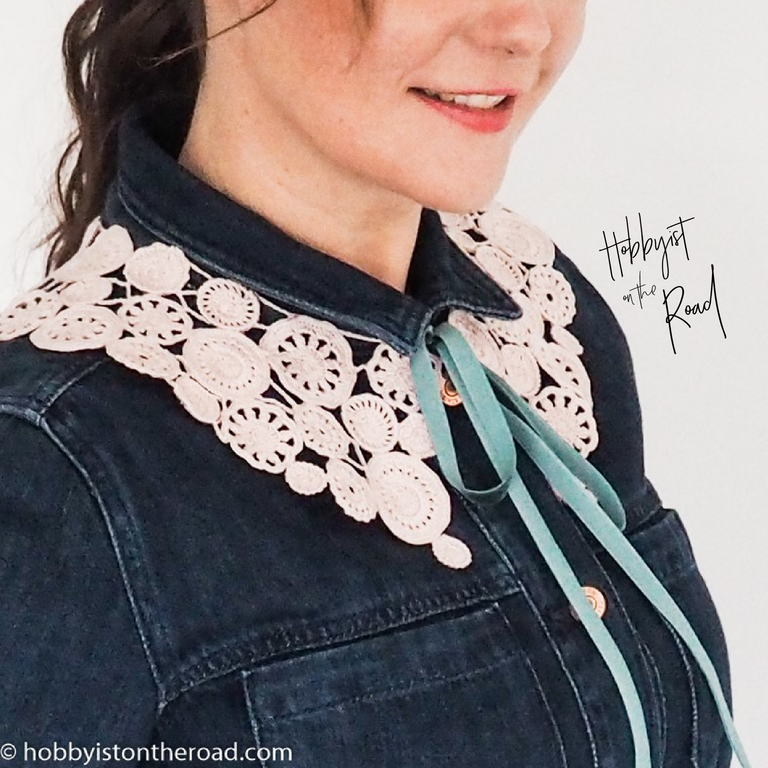 2. Wear your Dreamy Collar on a matching colour background. If your collar is light, like mine, wear it with a cream shirt. The collar will give the whole outfit a very subtle finish and dress up even a very casual top.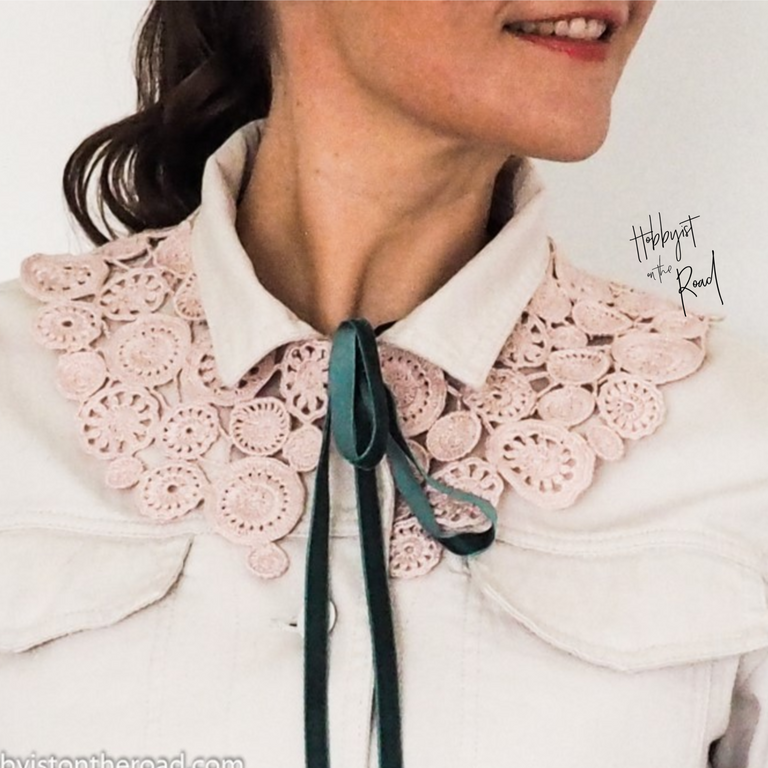 3. The fashion now seems to turn around the idea of matching items that at first sight don't match. I matched my Dreamy Collar with a leather jacket and keep thinking I should buy a leather shirt and wear it with that.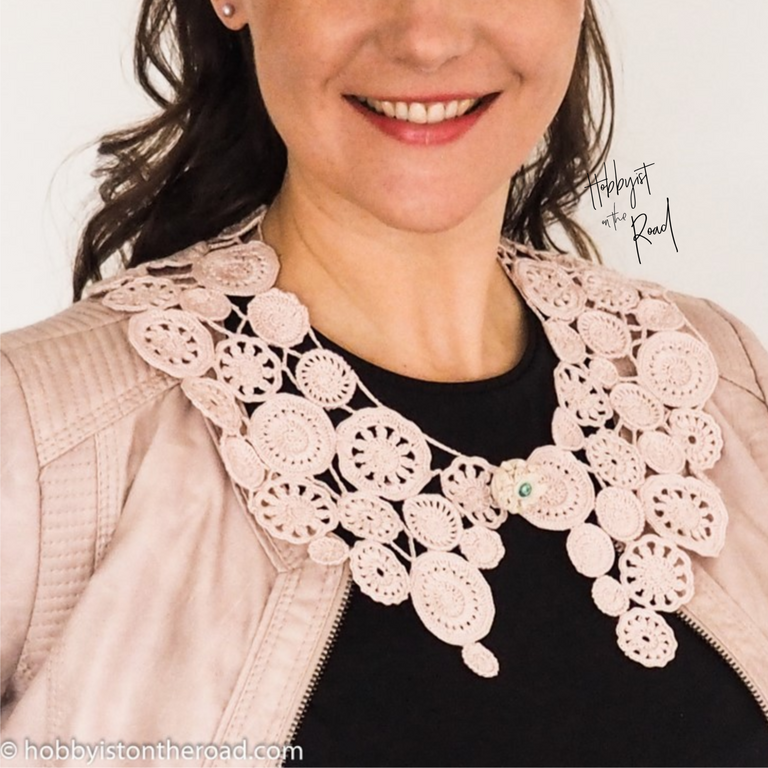 4. Wear it with other accessories such as a faux fur collar or a long necklace.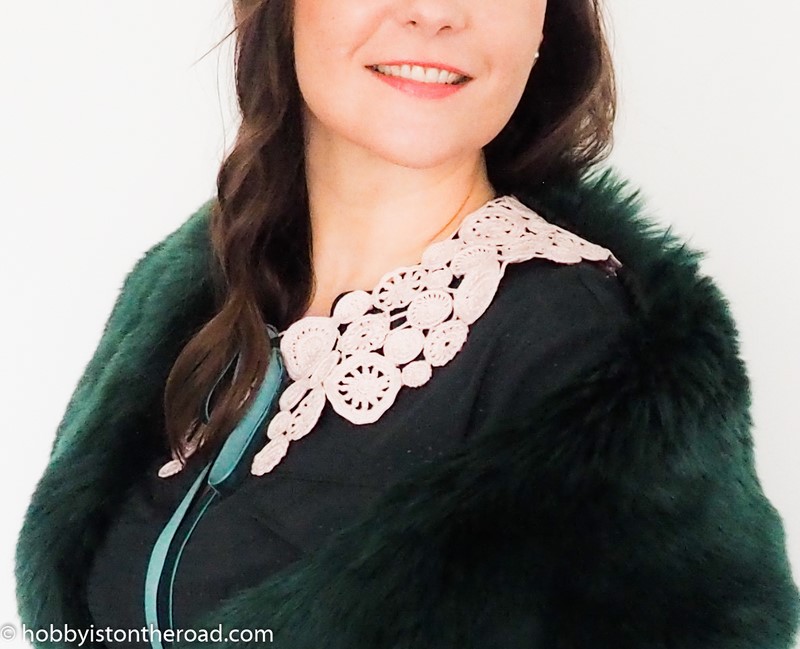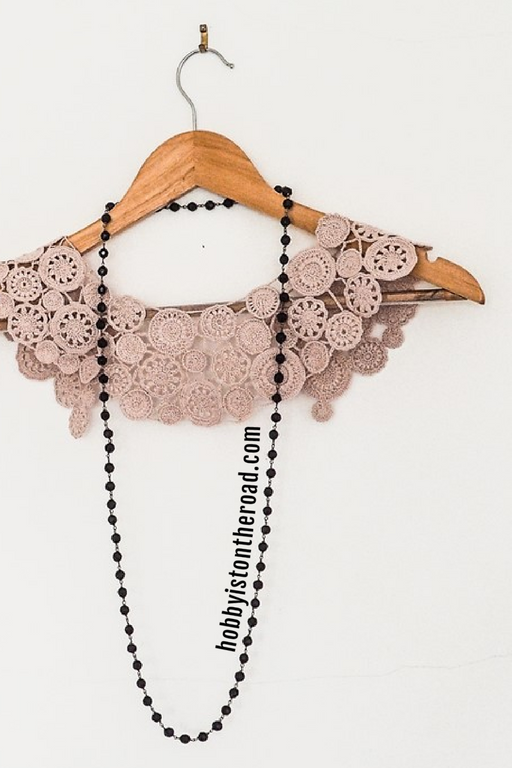 You can get a very detailed pattern CAL for this Dreamy Collar



Tools and materials used:
Anchor Freccia mercerized thread, 100g/570m approx. (For this Dreamy Collar I used up less than one 50g ball of the thread.)
1mm size hook.
You can use any size of yarn and hook, but keep in mind that the larger the hook and yarn size, the chunkier your collar will be.
Parchment paper and a measuring tape for collar shape cut out.
Soft board or a flat cushion for pinning your collar cut out and individual motifs on and assembling the collar with the lace.
Pins, needle, scissors.
Create beauty one stitch at a time!
Liked this post?
Pin it for later!