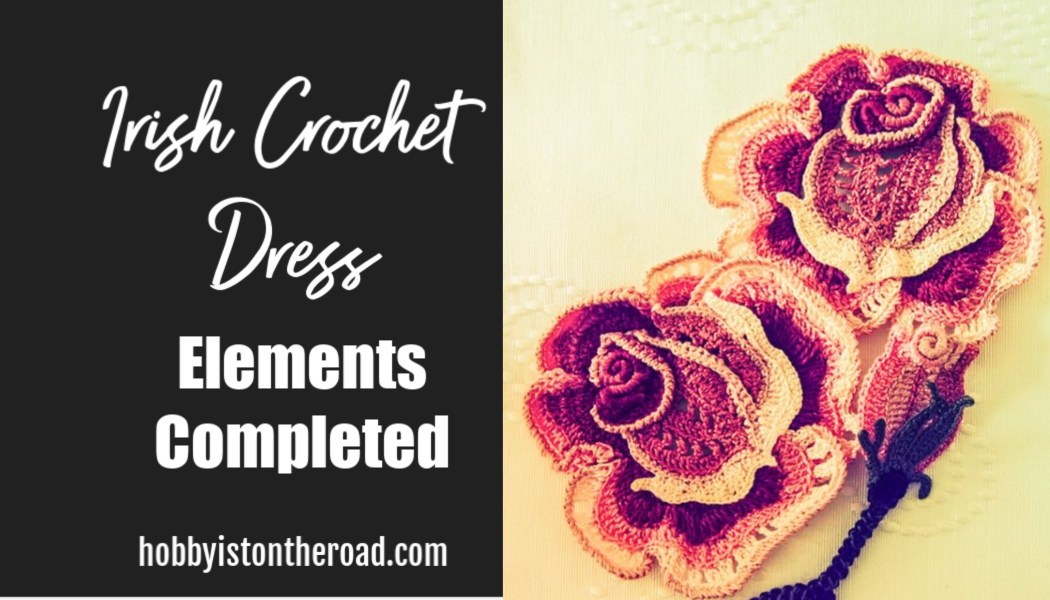 I have just reached a very exciting stage in my Irish crochet dress project: I have all Irish crochet elements completed for the dress.
The next stage will be laying them out into a dress shape and crocheting a lace in order to create the dress.
But at this point, I'd like to do a quick recap of all Irish crochet elements completed for this dress.
As you may remember from my previous posts, Irish Crochet technique requires each decor element to be crocheted separately and then assembled together by crocheting lace in between the elements.
So here are the elements I had to crochet for this dress:
14 rosebuds on stems.
I started crocheting the dress from these rosebuds, which was a mistake as, at that first stage, I wasn't very skilled in Irish crochet technique.
People were telling me my rosebuds looked more like pink snails…
So I stopped and came back to them after crocheting a number of other simpler elements first.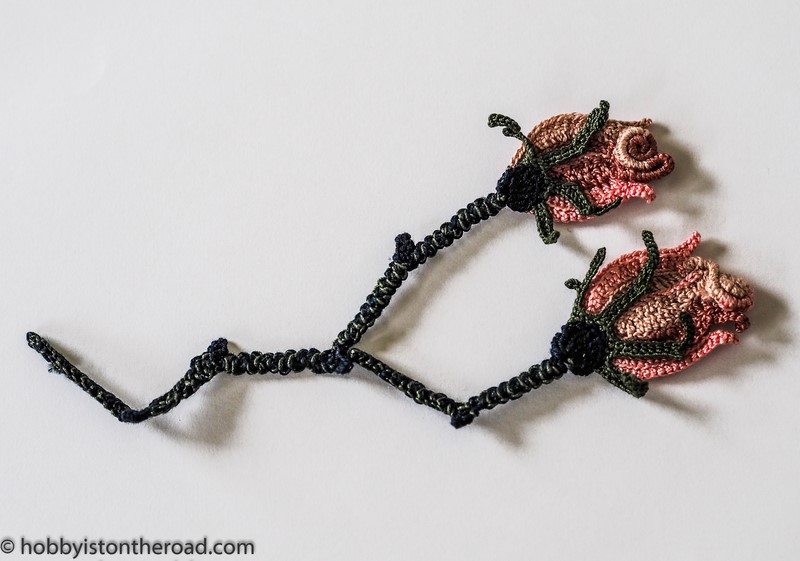 70 background roses.
These will be used to fill in spaces between the main picture, so they won't be immediately noticeable.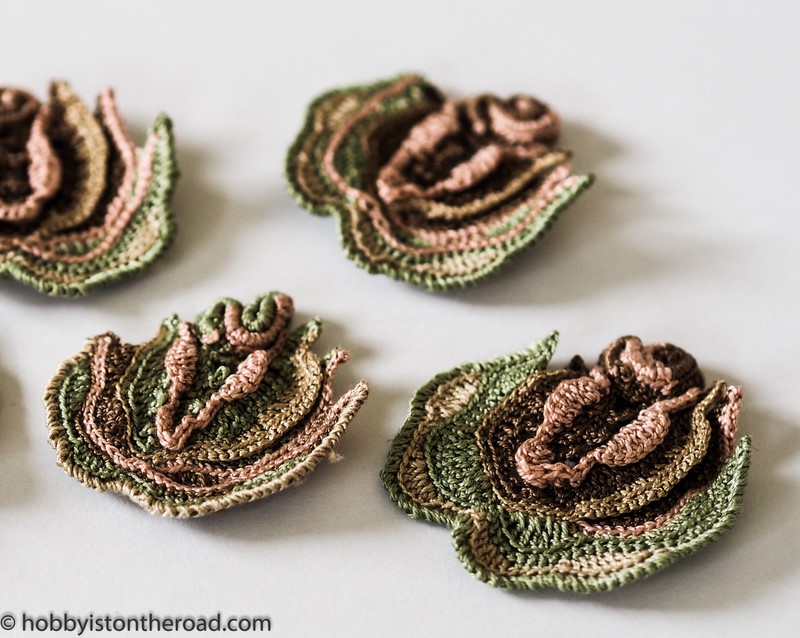 16 Medium sized roses.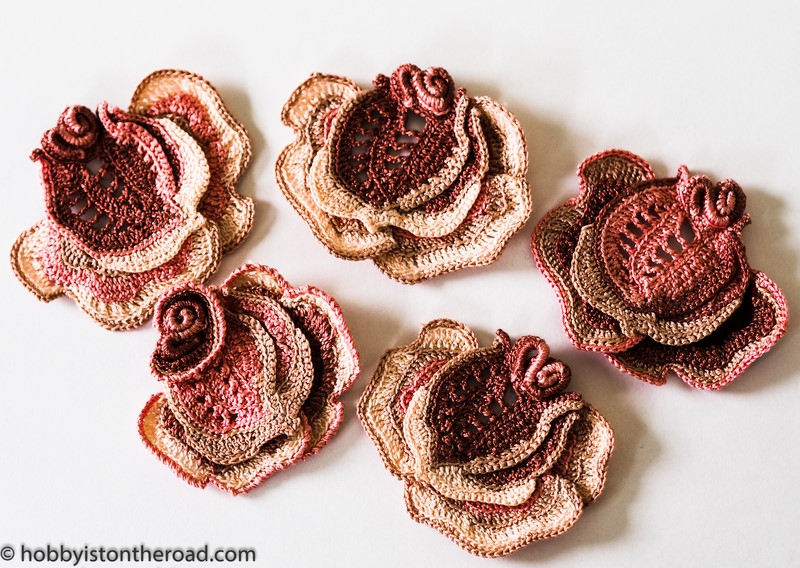 6 Large roses.
I think these are the least successfully fulfilled elements.
Somehow the master's roses in the instructions I bought are so much more precise. But I didn't go re-crocheting them since when I laid them out with other elements the overall picture looked fine.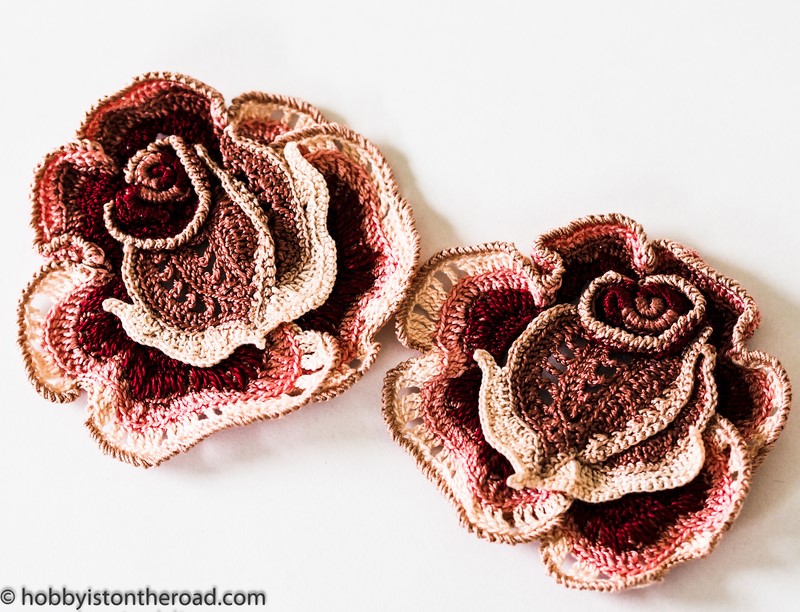 1 Main rose.
I showed you the process of making this rose HERE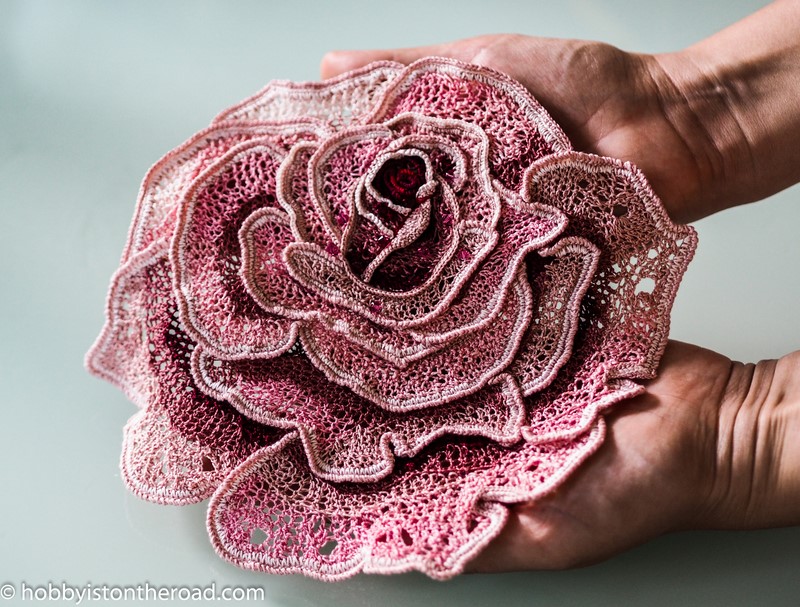 45 green leaves of various sizes and colour variations.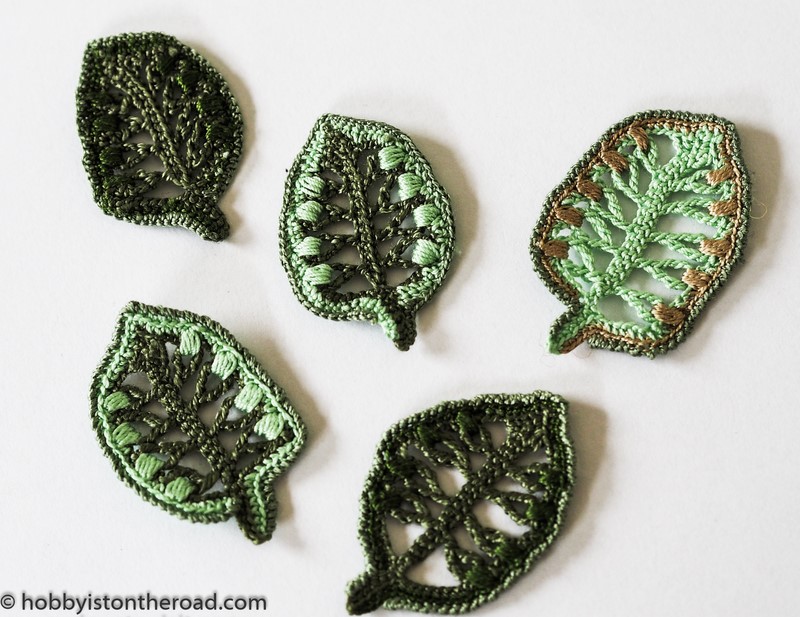 As you can see above, these did not come out as perfectly as I would have wanted…
…but then I thought that not every leaf in nature is perfectly symmetrical and identical, so again, I didn't obsess over the imperfections too much and continued with other elements.
30 brighter leaves.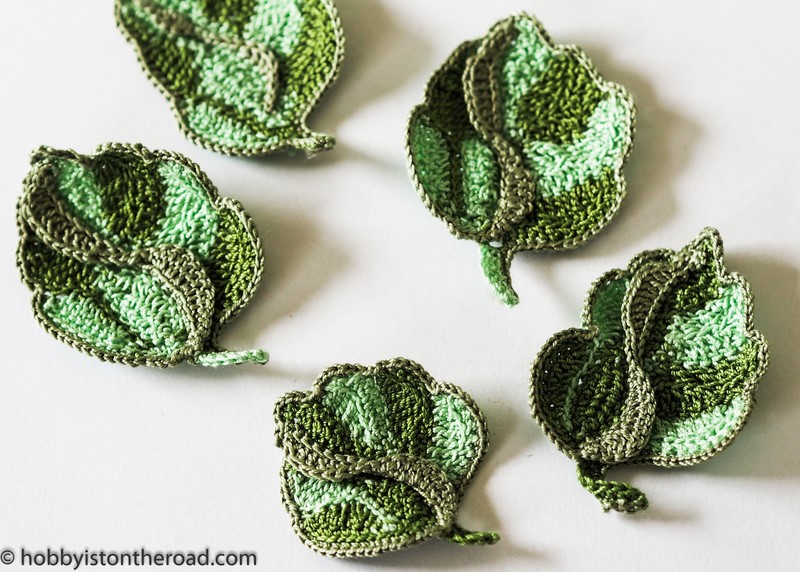 100 background leaves.
Similarly to background roses, these will be used as 'fillers'.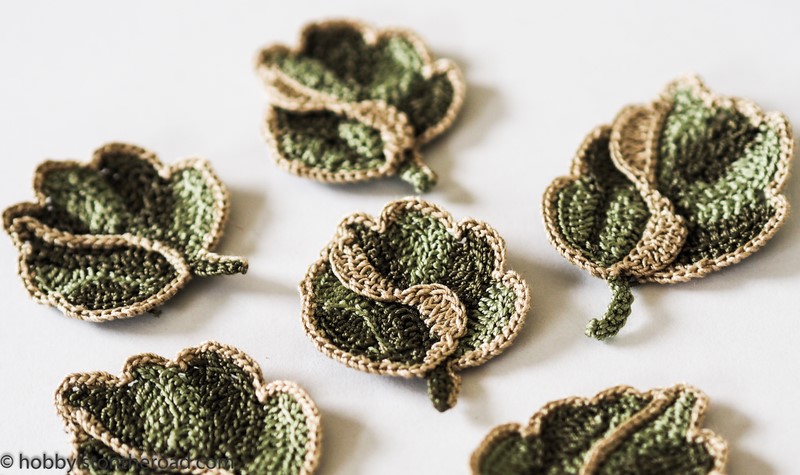 30 small 'buttons'.
These are one of the basic elements of Irish crochet technique. As I was crocheting them, I thought they can easily be used to liven up a piece of clothing or even summer shoes.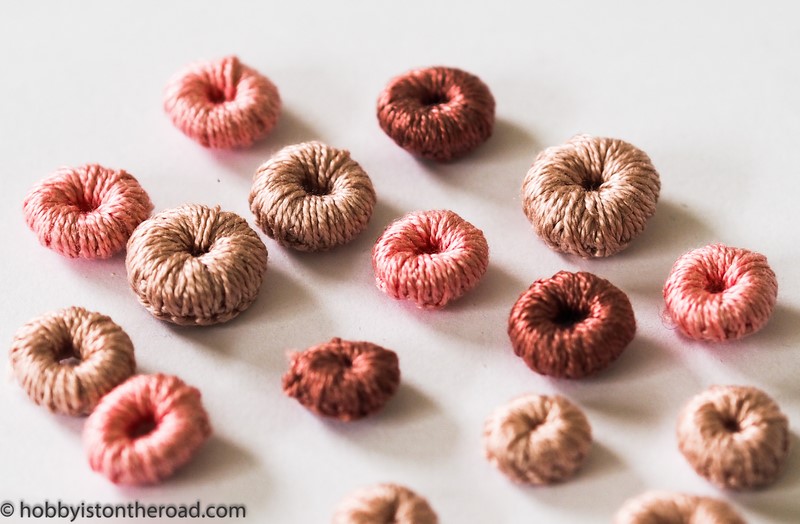 8 Small flowers.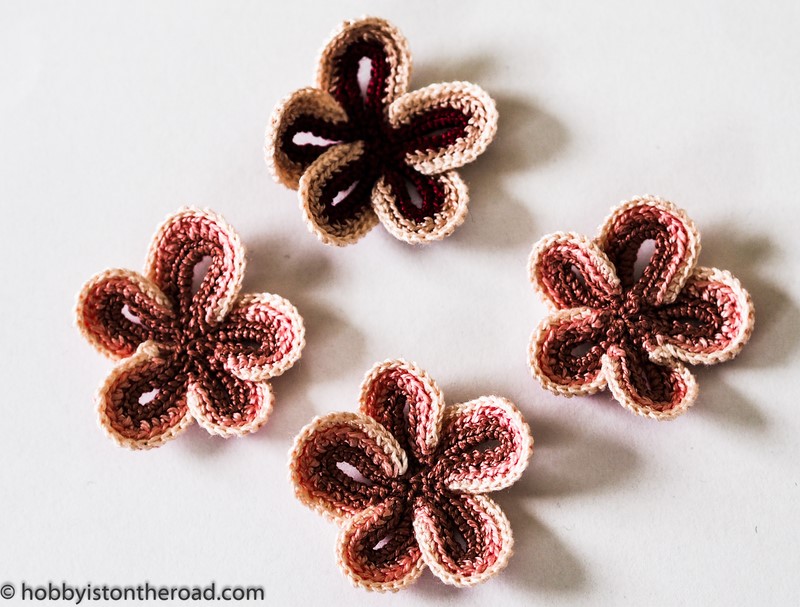 27 scrolls.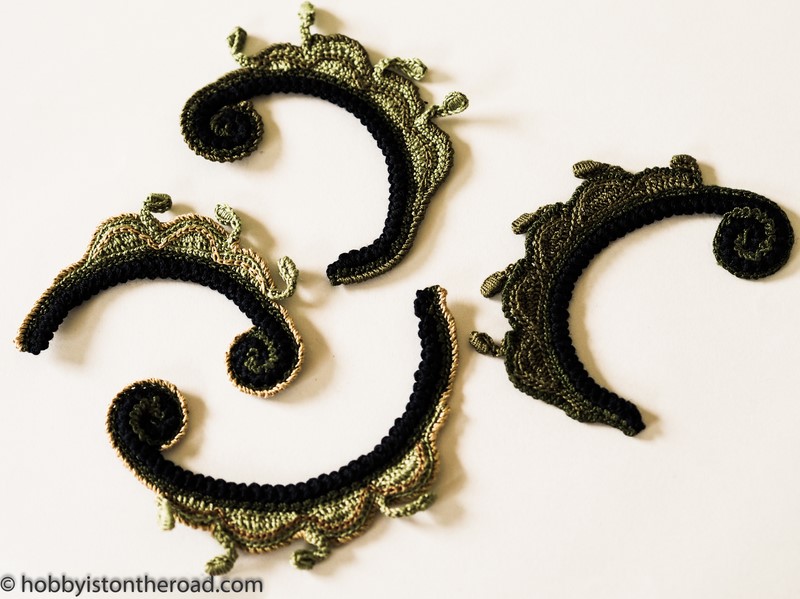 15 little 'bushes'.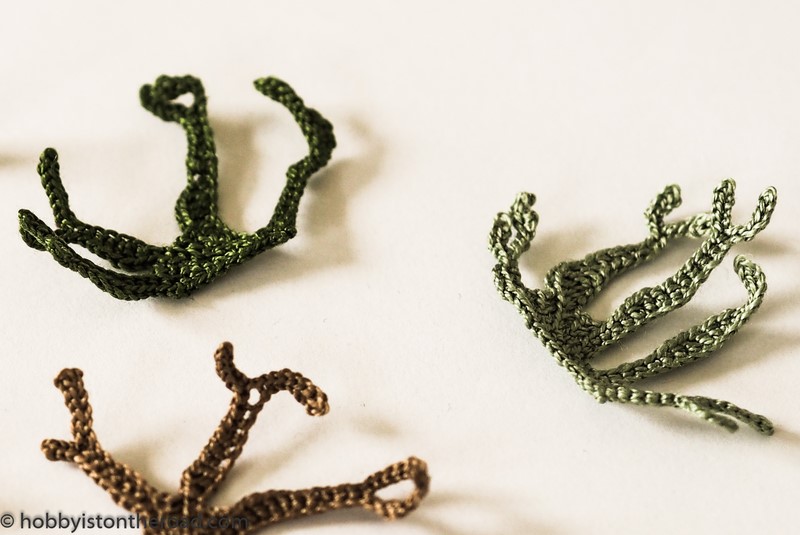 40 Cords.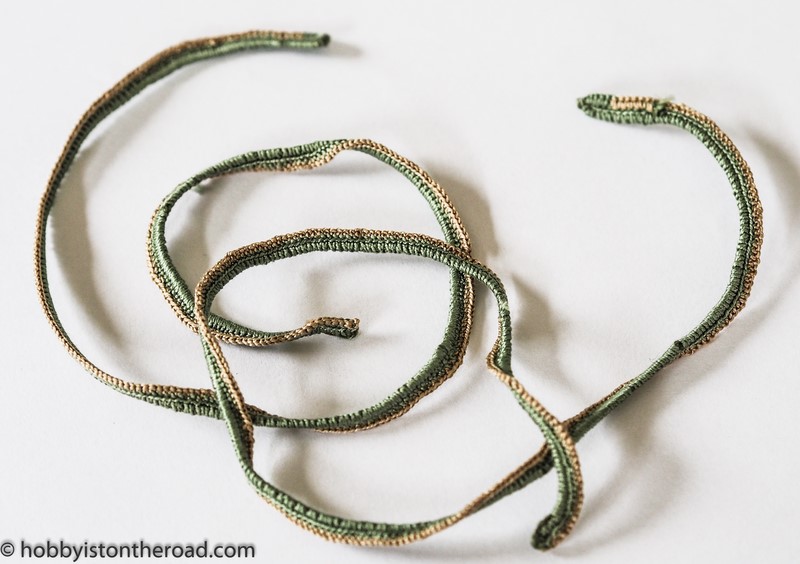 29 stems and branches of various lengths.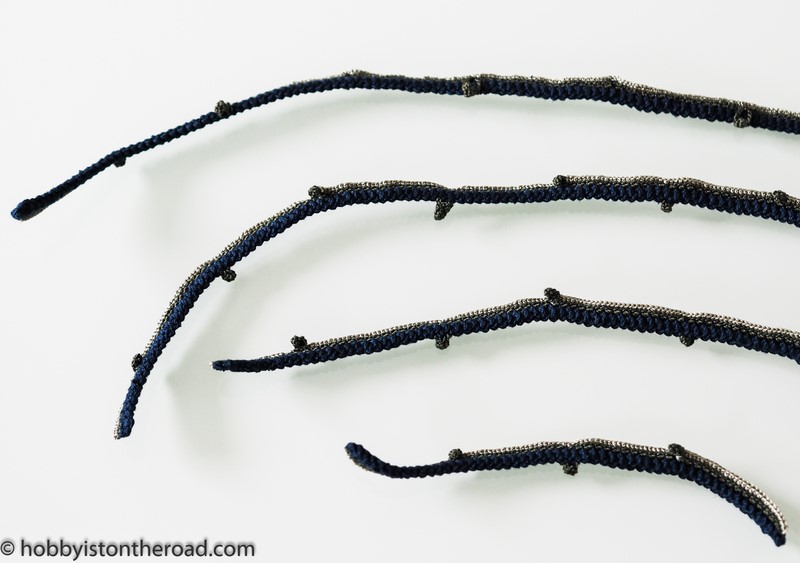 So here I am at the final (and most likely most complicated) step of my project – assembling the dress and making sure it looks right. 😀
It feels a bit daunting, but I keep reminding myself that every single element I made seemed daunting at first…
Create beauty one stitch at a time!
Liked this post?
Pin it for later!