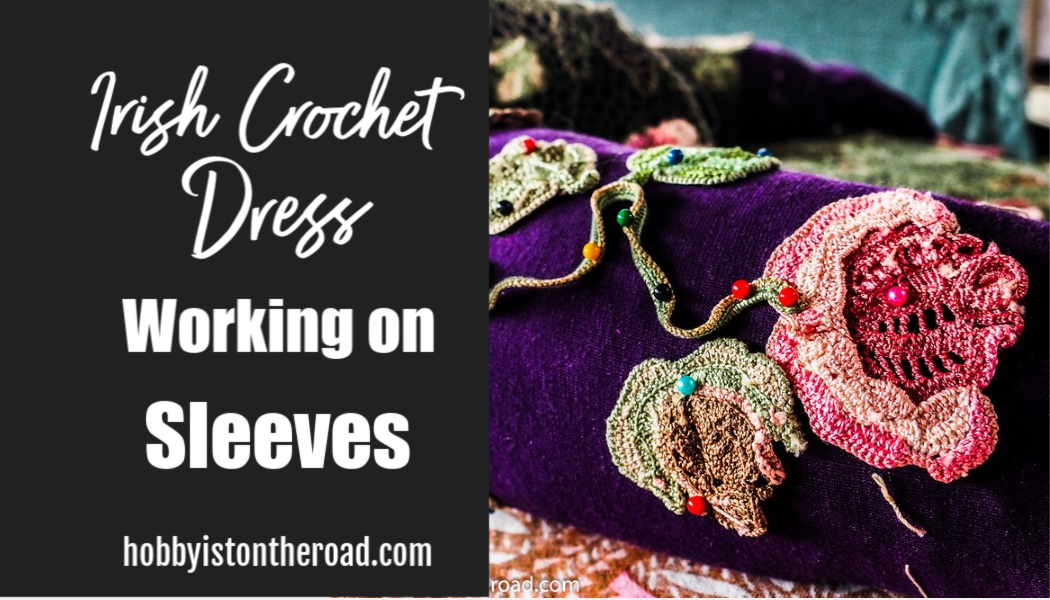 After a few days of feeling happy to have finally tried on my half-finished Irish crochet dress, I am now working on sleeves.
Irish crochet professionals, most likely, wouldn't agree with my way of approaching this tricky part of the dress.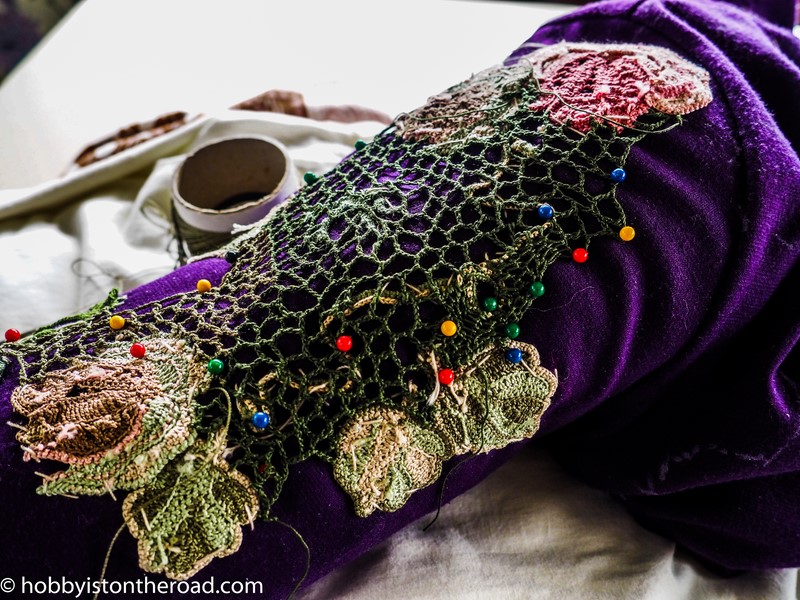 I have stuffed my dress sleeves (you might remember from earlier posts that I'm using an old dress for modelling) and am pinning the details straight onto the stuffed sleeve.
This way I find it much easier to picture how a finished sleeve will look like.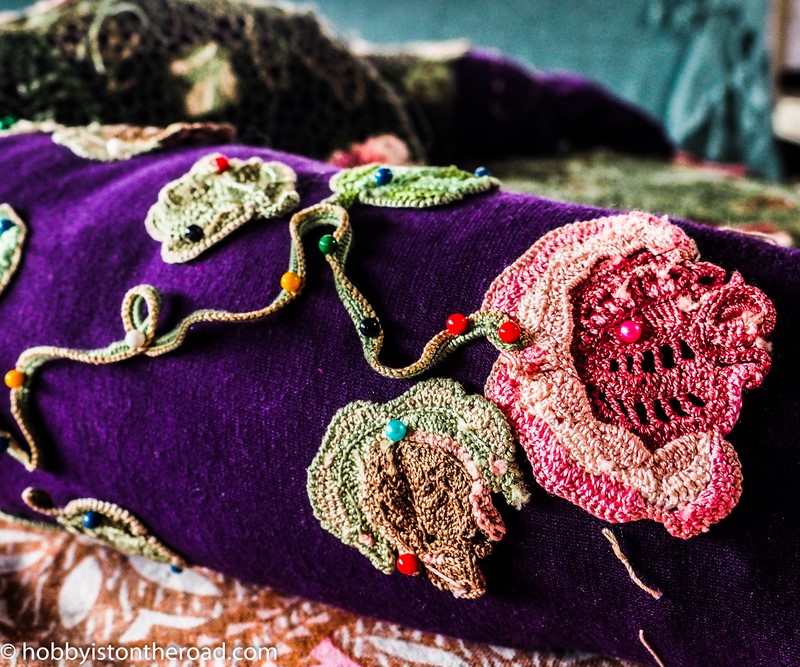 My biggest worry with the sleeves is the area where the chest meets the underarm. I've seen quite a number of crochet dresses with a lot of tension in that area, which doesn't look very nice.
So my solution was to stuff the upper part of my modeling dress to replicate the shape of the body.
I ended up with a weird looking 'mannequin' 🙂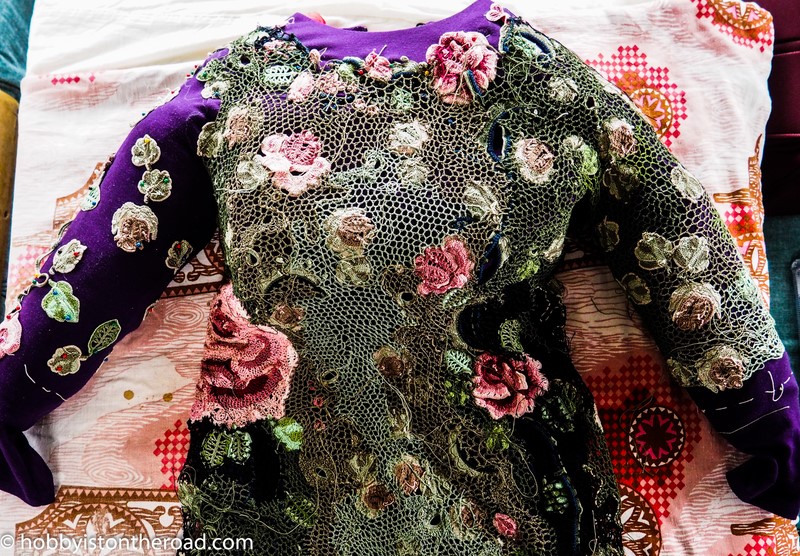 Most of the time when I wasn't working on it, my mannequin spent wrapped up in an old sheet, looking like this: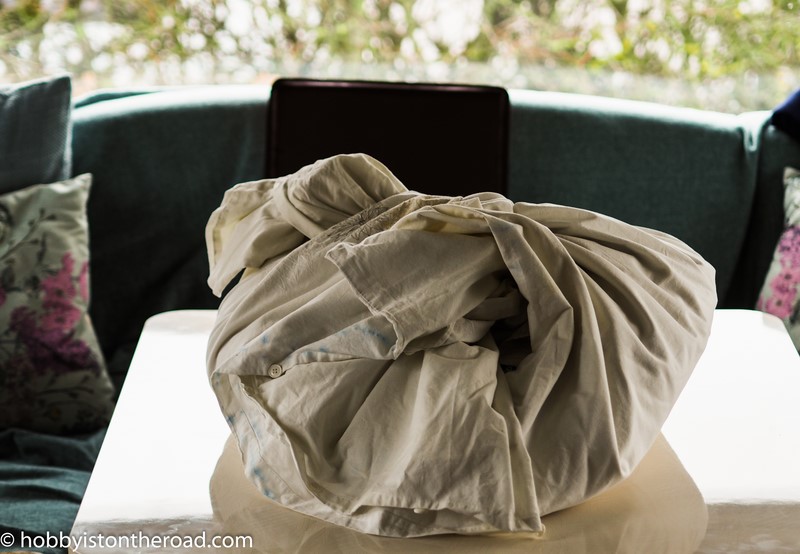 I had to make sure the lace in the underarm region doesn't have any tension. Therefore I added extra rows of lace in that area.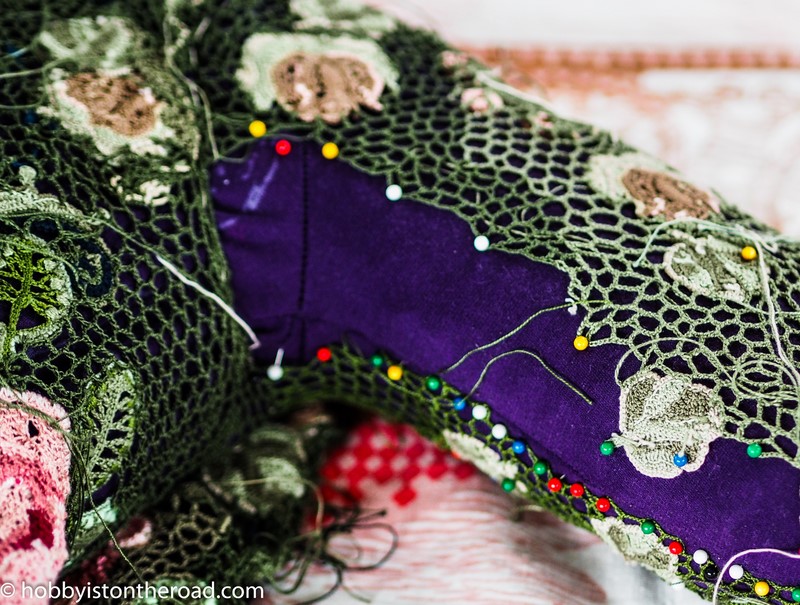 As I'm looking at the sleeves, I'm relieved to remember that the two won't have to be identical. They have to look only somewhat similar.
As I was completing the second sleeve, I rushed to take this picture of the 'final'(or so I thought) moment…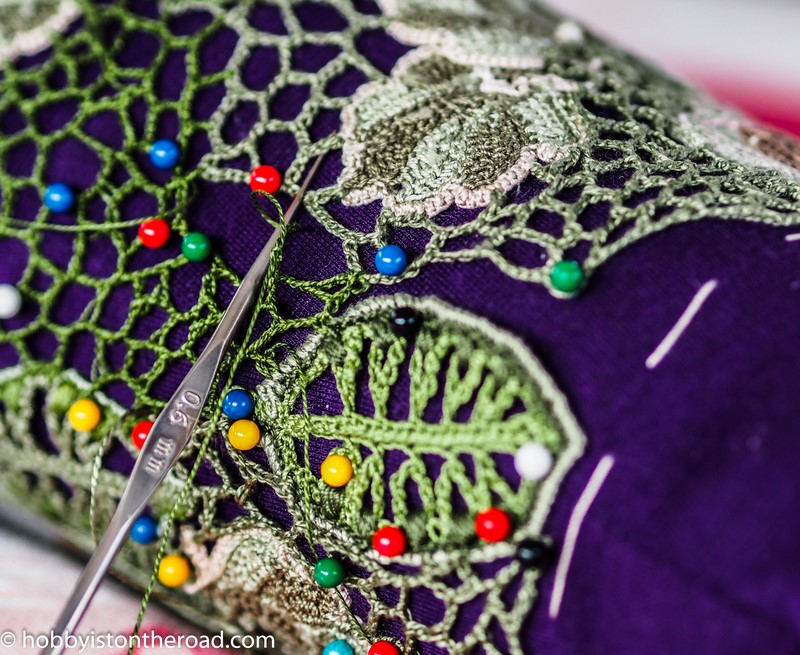 Far from being the 'final moment' of crocheting this Irish lace dress, this was only the beginning of the final stage…
Create beauty one stitch at a time!
Previous posts in this series:
2. Irish Crochet Dress: Main Rose
3. Irish Crochet Rose Finished
4. Irish Crochet Dress: Elements Completed
5. Irish Crochet Dress: Design
7. Irish Crochet Dress: Picture Emerging
8. Irish Crochet Dress: A Quick Update
9. Irish Crochet Dress: Trying it on for the First Time
Liked this post?
Then pin it for later!